Quality care for Better Quality of Life
We Refuse Your Fate Of Living A False Life With Damaged Organ.
And so far, we have done it for more than 250+ times…
Liver Disease Treatment and Liver Transplantation In India
We are there to help you. We provide complete treatment for liver disease & liver transplant in Maharashtra, India.
– If you are suffering from liver disease.
– If you are advised for liver transplant.
– If you do not have donors in the family.
– If you can not afford liver transplant.
– If you don't know who is the Best Liver Transplant Surgeon in India for your transplant.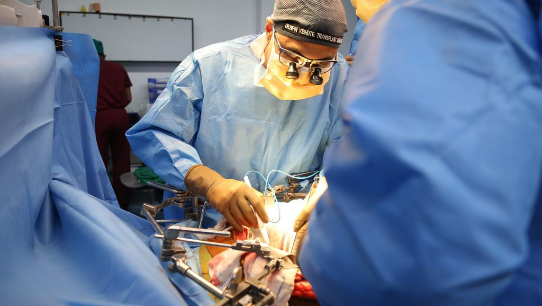 Best Liver Transplant Surgeon in India
Dr. Bipin Vibhute
Program Director Of The Center For Organ Transplants, Sahyadri Hospitals
Dr. Bipin Vibhute is recognized the world over for pioneering and establishing Liver Transplant surgeon in India. He started his transplant career at Apollo Chennai where he worked in a team and contributed to almost 700+ transplants over a period of 7 years.
Dr. Bipin Vibhute assimilated enormous experience and talent in the field of Liver Transplant surgery with over 700+ liver transplants under his belt.
He has been awarded for his excellent work like "Youth icon of Pune" from Times of India in 2018, "Best organ Transplant hospital in Maharashtra" by Navbharat award in 2018, "Guinness world record of maximum organ donation pledge in 8 hrs" in Aug 2018, "London world book record" in Feb 2019, "Icon of health" award in 2018 and holds the record of the smallest baby of 7 months to the oldest recipient of 71 years successfully transplanted in Pune.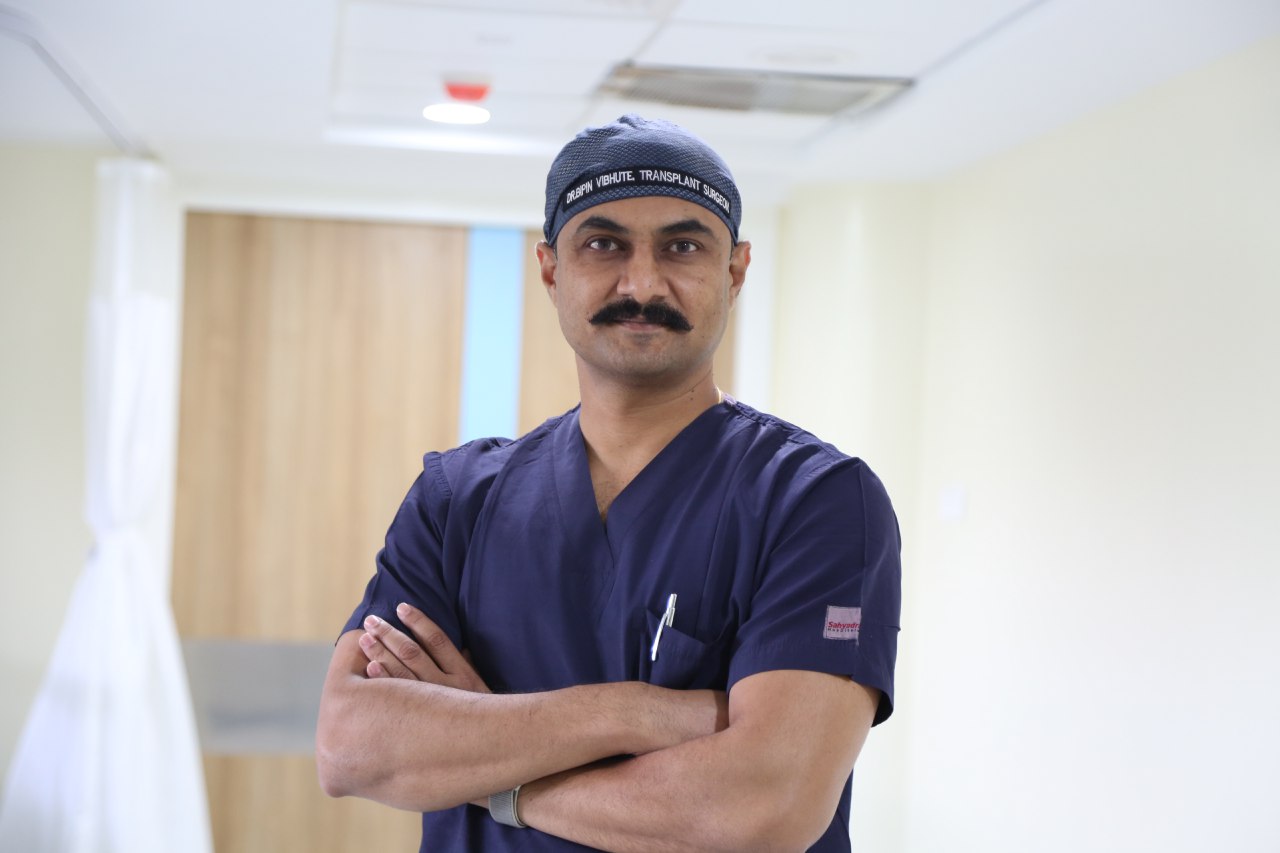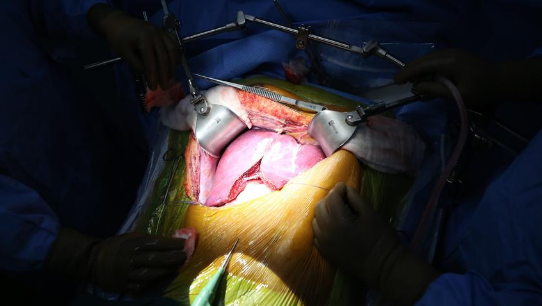 Organ transplantation is a surgical process in which we replace an unhealthy or failed organ with a healthy organ of a donor. Transplants are often the best treatments for some end-stage diseases that cause organ failure.
Surgeries are special medical procedures that are used to treat any disease or an injury using instrumental techniques. Our experienced surgeons have performed many successful surgeries that include Whipple surgery, GI surgery, etc.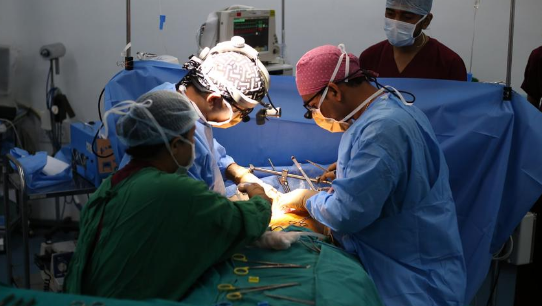 A disease is an abnormal condition that affects the functioning and structure of that organ in the body. The disease that affects any organ also affects other organs, which results in some signs and symptoms of that disease.
Liver Transplantation In India
Dr. Bipin Vibhute is renowned liver transplant surgeon in India. He performs liver transplant surgery with exceptionally high success rates. Apart from liver transplant surgery, Dr. Bipin Vibhute treats various liver-related disorders such as fatty liver disease, biliary tract disorders, liver cirrhosis, hepatitis, and liver cancer treatment in India.
Dr. Bipin Vibhute is one of the best liver transplant surgeon in India and performs surgery through advanced technology. He is experienced and expert in both the dead and live donor liver transplant surgery. Also, Dr. Bipin Vibhute conducts partial liver transplant and complete liver transplant.
Highly sophisticated diagnostic services are available. Dr. Bipin Vibhute is one of the most sought-after liver transplant surgeons in India. He follows the international guidelines in performing surgery and post-operative care.
The liver transplantation in India is conducted in lower cost, without compromising the quality of treatment and care. The medical and paramedical staff create a peaceful and welcoming environment for patients opting for liver transplant in India.
"A broken marriage followed by self-pity made me a drunker.
Excessive consumption of alcohol was the reason
due to which my liver got damaged. The damage was so severe that a
liver transplant was the only option
if I wanted to live. I have been extremely fortunate to
get three chances in life
. I have been…"
"Many times when I sit alone and think
about the last fifteen months of my life
, 'The Men In Black' always comes to my mind who helped me overcome
a close shave with death.
Every day was like a new battle to be fought as everything that could go wrong in a liver transplant patient happened to me."
"Angad Sadgar my closest friend knew his
chance of surviving liver cancer
without a liver transplant for one year was zero. With a transplant, his odds jumped to 50/50. "I was playing a game called 'time'," said. Angad, And I was shocked a bit. He got that chance in April 2016, with a
liver transplant at Sahyadri Hospital Pune.
"
"I was
diagnosed with Liver Cirrhosis in March 2016
in Sangali City. I was absolutely shocked, as I never expected this to happen to that and me to this soon.
We met Dr. Bipin B Vibhute
and he answered all our queries and questions with absolute patience that we
understood I need a transplant.
"