How to recover weakness after jaundice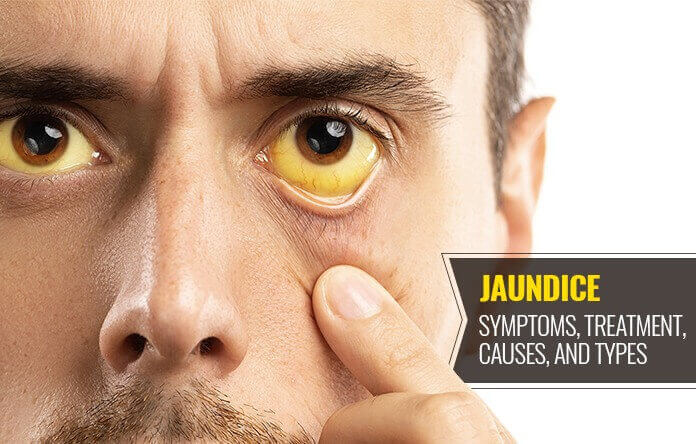 Jaundice is essentially the accumulation of the bile pigment, bilirubin. This causes yellowish or greenish coloration of the skin. Depending on the symptoms and the causes, jaundice is treated. But, in most cases, it is quite harmless, and
jaundice treatment at home
is done. Vomiting, fatigue, and fever are bound to result in severe weakness. This is also the reason why a minimum period of 6 months is advised for the recovery from jaundice.
The role of diet in recovering weakness after jaundice
A diet, be it healthy or unhealthy, has an impact on the liver function. It is vital that you understand the importance of maintaining a healthy, balanced diet so as not to upset or damage the liver. This will aid the liver to work efficiently and expel out bilirubin instead of storing it. It is important that you do not put excessive stress on the liver by consuming junk foods, alcohol, saturated fats, oily foods, etc. regularly.
People recovering from jaundice are often advised to lead a healthy lifestyle, which includes maintaining a healthy diet with lots of water intake throughout the day. You must also watch for the signs of recovery from jaundice.
Tips to follow to eliminate the weakness
It is advisable to get a personalized dietary plan from a doctor to aid in the recovery of weakness after jaundice. The plans may vary depending on the symptoms, causes, and severity of the medical condition. But, there are certain tips that you can follow for the treatment for jaundice in adults at home.
Fruits: Nutrients, fiber, and antioxidants are found in several fruits, which are especially helpful in the recovery proves. You can have grapes, citrus fruits, papayas, etc. You must at least have 2 cups of fruit daily as a part of the jaundice treatment in adults.
Vegetables: Several vegetables are extremely helpful too. This includes avocado, Brussel sprouts, broccoli, spinach, carrots, tomatoes, etc. According to USDA guidelines, you must have 2.5 cups of vegetables daily.
Water: It is recommended to drink water throughout the day. While the exact amount of water to be ingested is provided by the doctor, you must at least drink 2 liters per day. Water helps in digestion and also aids the liver to get rid of the toxins.
Herbal tea: Due to the high content of antioxidants, herbal tea is extremely beneficial. Avoid using sugar while drinking tea.
Whole grains: Fiber, nutrients, minerals, fats can be found in whole grains. This improves the liver function considerably.
Lean proteins: Consumption of lean proteins like tofu, salmon, etc. is favorable for gaining strength after jaundice.
Milk thistle: This herb is particularly beneficial when it comes to repairing the damaged liver. It contains silymarin and antioxidants. You can add it to your tea or salad.
Small meals: It is advisable to have simple, small frequent meals rather than to have three large meals. Also, do the jaundice test as frequently as possible.
Legumes: Consuming legumes can offer a wide array of benefits for your body. It contains fiber, anti-oxidant, and healthy fats.
Coconut water: Boosting immunity and providing antioxidants is not the only beneficial properties of coconut water. It also aids in maintaining the fluid balance, hydrates the body, and prevents the re-appearance of jaundice again.
What to avoid in order to speed up the recovery process?
While there is a wide range of foods and drinks that you can consume to recover from the weakness that jaundice brings, there are also eatables that can get in the way of the recovery. As such, it is important to know about them and avoid them as much as possible. The list given below will help you to steer clear from them.
Alcohol: Avoid the consumption of alcohol altogether. It not only affects the liver but can also cause cancer. If you can't get rid of the habit, try to switch to mocktails that have low calories.
Packaged foods: The high content of preservatives, which are essentially various forms of salt is detrimental in the recovery process. Try to avoid packaged or canned foods.
Rich meats and undercooked fish: Undercooked fish can release toxins, which can ultimately damage the liver. Rich meat like pork, beef, etc. have animal amino acids that are quite hard to digest and can affect the already weak liver.
Saturated fats: It is recommended to reduce the intake of saturated fats. This includes reducing or stopping the consumption of whole milk, cheese, yogurt, etc.
Too much salt and spices: The foods must be cooked without any spices and must be boiled without using oil, butter, etc. To manage the sodium intake, it is important to keep the diet as salt-free as possible. Try to use other herbs to counteract the use of salt.
Sugar-rich foods: To avoid the accumulation of fat in the liver, try to eliminate foods from your diet that have high sugar content.
Maintain hygiene: Proper hygiene and sanitization are extremely important in the recovery of weakness from jaundice. The cleaner you are, the less are the chances of you getting sick again.
Following a simple, enriched, and balanced diet will help you to get over the weakness which is brought on by jaundice. It is also vital to ensure that your liver is in good condition. Avoid the excessive consumption of food or drinks that have a negative effect on the liver. It is entirely possible to make a complete recovery and ensure the prevention of jaundice again.
Was this blog helpful for you?
Was this blog helpful for you?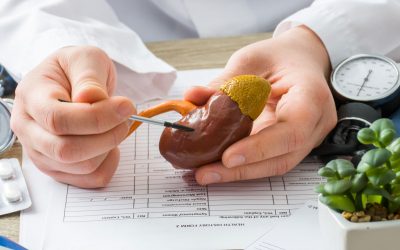 Transplantation is a treatment, not a cure. A kidney is an organ that filters waste from the blood and other fluids, and thereby removes it from the body in the form of urine....
read more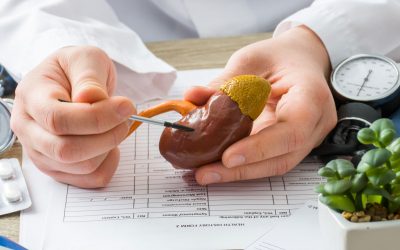 Transplantation is a treatment, not a cure. A kidney is an organ that filters waste from the blood and other fluids, and thereby removes it from the body in the form of urine....
read more
"I was diagnosed with Liver Cirrhosis in March 2016 in Sangali City. I was absolutely shocked, as I never expected this to happen to that and me to this soon. We met Dr. Bipin B Vibhute and he answered all our queries and questions with absolute patience that we understood I need a transplant."
Angad Sadgar,(Transplant Year: 2019)
"A broken marriage followed by self-pity made me a drunker. Excessive consumption of alcohol was the reason due to which my liver got damaged. The damage was so severe that a liver transplant was the only option if I wanted to live. I have been extremely fortunate to get three chances in life. I have been…"
Pranav Kanani,(Transplant Year: 2019)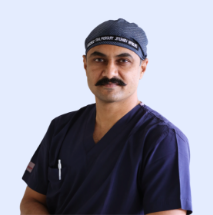 Dr. Bipin Vibhute
Liver & Multiorgan Transplant Surgeon