NAFLD
By
Dr.Bipin Vibhute
What is a NAFLD?
When excess fat is stored in the liver from different sources excluding the alcohol, then it is called nonalcoholic fatty liver disease. Mostly buildup of fats is caused by excessive drinking of alcohol, which is called alcoholic hepatitis. But NAFLD is also a very chronic disease which is very common in different countries of the world.
Some of the individuals who are having NAFLD have an increased risk of developing nonalcoholic steatohepatitis, which is also known as NASH.
NAFLD Guide
Skim through this NAFLD guide that covers every important aspect of this disease, its causes, symptoms and Treatments.
1. Symptoms and stages
In most cases of NAFLD, there are no symptoms that you can notice. But when there are symptoms, it includes these common ones given below.
● Fatigue
● Skin and eyes turning yellow
● Pain in the abdomen (right upper side)
● Belly swelling
● Liver enlargement
● Changes in appetite
● Mental confusion
If you notice any of these nonalcoholic fatty liver disease symptoms, make sure to visit a doctor immediately for diagnosis. As most of the symptoms are also associated with many other chronic diseases, diagnosis is very important.
There are mainly 4 stages of NAFLD and they are given below.
● Stage 1 – Steatosis
This is the first stage of the disease, which is known as hepatic steatosis. This is the step where the excess fat gets stored and considered to be harmless. Mostly there are no symptoms and any other way for you to know that it is there. It is only detectable when your blood test results are abnormal.
● Stage 2 – NASH
People who are having steatosis have a risk to develop this stage 2 condition called NASH (Nonalcoholic Steatohepatitis). This stage is more aggressive than the previous one which causes inflammation in the liver. When any damage or injury happens to the body, the inflammation automatically reacts as a healing process. As the cell of the liver is getting damaged, the inflammation starts to happen. The most common pain associated with NASH is a pain in the top right abdomen.
●Stage 3 – Fibrosis
Another very common condition that can develop from the steatosis is known as fibrosis. In this stage, the inflammation causes fibrous scar tissue in the blood vessels and liver. These fibrous tissues replace the other healthy tissues of the liver. But even with the replacement, liver functions work just fine as it leaves many healthy cells intact.
● Stage 4 – Cirrhosis
The last stage of this disease is known as cirrhosis, which is known to be the most severe stage. In this stage, the liver becomes lumpier by shrinking down. People who are over 50-60 have an increased risk of developing cirrhosis. It mostly appears when the inflammation is present in the liver with early stages. The damage of cirrhosis is slow compared to other stages, but the damage is irreversible. If it is ignored and kept without treatment, then it will finally make the liver fail.
2. Causes of NAFLD
 
No one is aware of what causes the fat to be stored differently in the liver from person to person. Experts believe that there is a connection between insulin resistance and this disease. Here are some of the common causes of NAFLD are given below.
● Insulin is a hormone that helps the cells to take necessary glucose from the blood and store extra glucose in the liver. The resistance of insulin causes cells to act differently causing the fats ending up in the liver.
● Another very common cause that increases the risk of developing this condition is obesity or overweight
● Hyperglycemia (high blood sugar), diabetes type 2, and indicating prediabetes are causes of this condition
These are some of the common lists of nonalcoholic fatty liver disease causes and issues which make the fat stored in the liver. In many cases of NAFLD, these extra fats in the liver become toxic and damage the cells causing inflammation along with scar tissue in the liver.
● Excessive fat in the blood, to be specific triglycerides can cause NAFLD
3. Risk factors for NAFLD

Among the total population, more than 20% is affected by NAFLD conditions. This disease comes with many risk factors, here are some of the common ones are listed below:
● Overweight or obesity
● High cholesterol
● Diabetes type 2
● Polycystic ovary syndrome
● Metabolic syndrome
● Excessive triglycerides in the blood
● Hypopituitarism
● Sleep apnea
● Hypothyroidism
● Pregnancy
● Corticosteroids
● Use of medicines like Tamoxifen
These are the risk factors of NAFLD that can result in developing this condition. Apart from that, unexpected weight loss and poor habits of eating also increase the risk of having NAFLD.
4. Diagnosis and management

Tests and diagnosis are very crucial to detect this condition as there are no noticeable symptoms. Tests are the only way to detect any problems in the liver and notice any difference in ultrasounds. The doctor will ask you about your medical history and other details before starting the tests.
Blood tests –
● Blood sugar fasting
● CBC (complete blood count)
● Screening test for Celiac disease
● Liver function tests
● Viral hepatitis tests ( Hepatitis A, C, and others)
● Test to know the stability of your blood (Hemoglobin A1C)
● Lipid profile to know the blood fats (triglycerides, cholesterol)
These are some of the common blood tests that the doctor will suggest to pinpoint the exact reason for having this condition. Apart from blood tests, here are some other tests that might be necessary to diagnose the condition.
● The most common test which is performed to suspect the disease is an abdominal ultrasound
● There is another enhanced version of ultrasound is available named transient elastography that helps to know the body tissue stiffness
● Another test might be suggested by the doctor named magnetic resonance imaging (MRI) or computerized tomography (CT) to know the status of the abdomen. But one bad thing about this method is that it doesn't know how to tell the difference between NAFLD and NASH
● Last but not least is magnetic resonance elastography also known as MRI elastography. The method uses sound waves to make a visual map and pinpoint the stiffness
Apart from this, there is also another test available named liver tissue examination. If the doctor fails to pinpoint the exact issue from other tests, then the doctor will recommend this procedure. A tissue of the liver is examined in the lab as a sample to measure the level of inflammation and other damage. But the process is very uncomfortable and risky as it is performed by inserting a needle through the wall of the abdomen to take the liver sample.
Early diagnosis and management of nonalcoholic fatty liver disease are very crucial to cure it fast.
5. Complications

If this condition is not treated and ignored, then it can make different complications. The most serious complication of NAFLD is cirrhosis, which is the 4th stage of this condition. People who are diagnosed with NAFLD have a high chance of developing later stages if the treatments are not executed in time. Slowly with time, cirrhosis results in liver failure, bleeding from the blood vessels, confusion in the speech, liver cancer, and many other serious complications. If not cirrhosis, then the other stages of this health condition such as NASH, Fibrosis can also cause many complications. Make sure to have nonalcoholic fatty liver disease and obesity treatment to avoid all of these complications.
6. Treatment of NAFLD

There are not many treatment options available to treat NAFLD. But there is a list of old and latest treatment for nonalcoholic fatty liver disease that can help to improve the condition. The most common one is losing weight and body fat that help to reduce the fat stored in the liver. You can take the help of exercise or diet to lose weight and improve yourself. Only by losing 3% to 5% body weight will help you to eliminate many risks that are associated with NAFLD. If you need instant results, then you can also take the help of weight loss surgery. There is no medication available to improve the situation but research is ongoing to find it. Those who have reached the last stage cirrhosis or NASH can take the help of liver transplantation. Also, make sure to avoid alcohol and control your cholesterol to improve the condition.
7. Non alcoholic fatty liver disease diet

As there are not many treatments available to cure this constipation, having a diet is the only effective way to reduce the fat. You need to make a routine of diet and eat fruits, vegetables, and grains. Along with it, make sure to daily exercise for 30 minutes to burn the extra fat in the liver and body. Avoid any type of food that contains fat to cure your condition as early as you can with the help of a nonalcoholic fatty liver disease treatment diet.
Transplant Team
A liver transplant is an operation that involves the replacement of a patient's diseased liver with either a whole or partial healthy liver from a donor.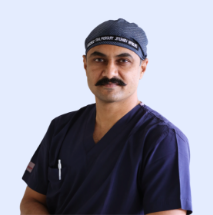 Dr. Bipin Vibhute
Liver & Multiorgan Transplant Surgeon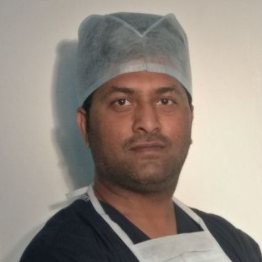 Dr. Aniruddha Bhosale
Consultant Liver & GI surgery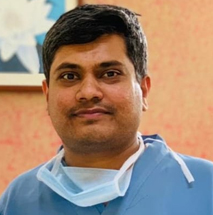 Dr. Apurv Deshpande
Liver and Multi Organ Transplant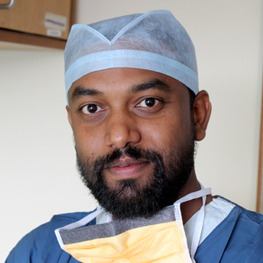 Dr. Abhijit Mane
Asst Consultant Liver & Multiorgan Transplant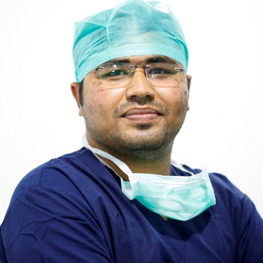 Dr. Manoj Raut
Consultant Liver Transplantation Anaesthesia & Critical Care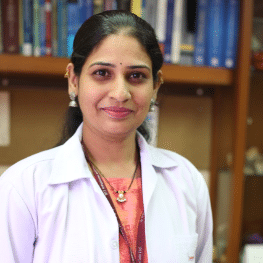 M/S. Malvika Karkare
Sr. Transplant Dietition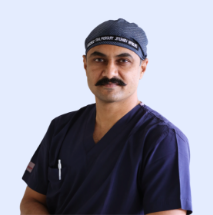 Dr. Bipin Vibhute
Liver & Multiorgan Transplant Surgeon
A liver transplant is an operation that replaces a patient's diseased liver with a whole or partial healthy operation that replaces.
Dr BIPIN VIBHUTE is one the great liver and multi organ Transplant surgeon we have in India. His smiling face cures patient and gives confidence that they are now in good hands. He takes time to explain things and resolve the problems of all his patients.His team is also very caring and helpful"
Dr Bipin Sir has charismatic personality and humble in nature. He knows how to diagnose the things. Most of time patients become happy and feel healthy with Dr Bipin sir's smile and the way he treats them.😊 All the best sir and please keep the good things continue and please take care of you.
"Dr. Bipin Vibhute sir performed liver resection surgery on my father Dr. explained all steps involved in the surgery, how surgery will be performed, precautions to be taken after surgery, recovery time etc. Dr. Bipin Vibhute sir and entire team is very cooperative, down to earth. They have taken good care of my father after surgery. Even entire team is available on Whatsapp to address our questions.
"Dr. Bipin Vibhute sir performed liver resection surgery on my father Dr. explained all steps involved in the surgery, how surgery will be performed, precautions to be taken after surgery, recovery time etc. Dr. Bipin Vibhute sir and entire team is very cooperative, down to earth. They have taken good care of my father after surgery. Even entire team is available on Whatsapp to address our questions.
Why we should Donate Organs?
By Dr.Bipin Vibhute
The biggest donation in this world is Organ Donation, by which we can save multiple lives. To save someone's life is the biggest thing in this world. Being a donor is like having superpowers. By donating organs you give hope or a chance of living to a person who has left all the hopes of surviving.
Even if a person dies, his organs are not dead. The organs of a dead person will be of no use after the body is burnt or buried. But these organs can save up to eight lives if we donate them. We all understand the importance of Organ Donation, but how many of us support and wish to donate our organs.
NASH is a liver condition in which excess liver fat leads to inflammation. This will result in the development of liver scarring that will further lead to cirrhosis and...
read more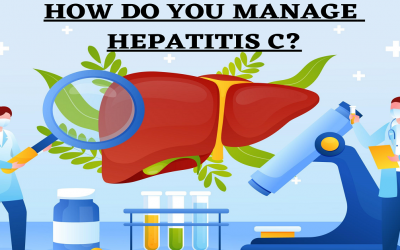 Hepatitis C has infected you. It does not necessarily imply that you are or will become ill. Nonetheless, the news of the diagnosis comes as a shock. A slew of...
read more
About 50% of the pediatric patients who require a liver transplant have biliary atresia. Other disease states that progress to end-stage liver disease among pediatric patients...
read more
[popup_anything id="4887"]