Whipple Surgery
By
Dr.Bipin Vibhute
What is a Whipple Surgery?
Also known as a pancreaticoduodenectomy, this procedure comes handy when an individual gets diagnosed with pancreatic tumors or other disorders occurring in the pancreas, intestine and bile duct.
Calling this operation 'complex' would be an understatement. Not only the remote location of the pancreas (it lies in the upper abdomen, behind the stomach) but also the fact that the Whipple Procedure involves the removal of the head of the pancreas, the first part of the small intestine (duodenum), the gallbladder and the bile duct can be quite challenging.
Whipple Surgery Guide
Skim through this Whipple surgery guide that covers every important aspect of this disease, its causes, symptoms and Treatments.
1. Who is eligible for the Whipple Procedure?

People whose pancreas, duodenum or bile duct has been affected by tumors or another disorder will be most eligible for this procedure.
Jeopardizing the pancreas is not an option as it is a vital organ while releases enzymes that help you digest fats and proteins from the food you consume. It is also responsible for secreting hormones such as insulin that contributesto the management of your blood sugar levels.
The Whipple Procedure aims to remove the tumor before it has the time or the opportunity to spread to other organs of the body. The life-saving nature of this operation is appreciated by all.
2. Who might need a Whipple surgery?
If you or someone you know is waiting to go for the Whipple surgery, chances are that you have had one of the following diseases:
● Pancreatic cancer
● Pancreatic cysts
● Pancreatic tumors
● Pancreatitis
● Ampullary cancer
● Bile duct cancer
● Neuroendocrine tumors
● Small bowel cancer
● Trauma to the pancreas or small intestine
● Other tumors or disorders that involve the pancreas, duodenum or bile ducts
We wrote it before and we will write it again. Maintain optimism as you find out that you have one of the above disturbances in your body.
Your positive attitude will help you during the operation and after it, when you are recovering.
3. How is a Whipple Procedure performed?
There are two techniques through which a successful Whipple surgery is performed. They are:
1. The traditional open method:
During surgery, the surgeon will make an incision down the middle of the patient's belly. After removing the head of the pancreas, the surgeon will re-link the remaining pancreas and digestive organs so that the process of digesting food can commence normally. The incisions will be closed using stitches or staples and covered using bandages. The recovery time is seven to ten days.
2. The robot-assisted method:
This minimally invasive method involves a series of small incisions made in the abdomen. Also known as a laparoscopic procedure because it involves a camera and tiny surgical instruments which go inside the incisions so that the surgeons can view what the patient's pancreas's condition is.
This procedure drastically reduces the pain, recovery time and scarring.
Some small tubes placed on your body after the procedure will drain the fluid from the surgery site whereas the one going through your nose and into your stomach will help avoid nausea and vomiting. Another tube going through your intestine will help you receive the nutrition your body needs.
4. What happens during the procedure?

You will remain unconscious throughout this 4-hour or sometimes 12-hour procedure, thanks to the general anesthesia administered by an anesthesiologist.
Along with the intravenous lines, a urinary catheter will be inserted into your bladder so that urine can pass from it during and after the surgery.
All this is done so that you do not have to make any effort in doing the most mundane of activities after such an exhausting operation.
5. What happens after the surgery?

Expect to wake up in the general surgical unit and start recovering there.
It will be the duty of the surgeon and their team to check up on you multiple times a day. This will be done so that they can instantly spot any signs of Whipple surgery complications or infections.
You will have to spend at least a week in the hospital.
During your stay, your diet will be decided by a dietician but you can walk without anyone's assistance.
Your home recovery shall begin the day your surgeon deems your condition to be stable enough.
Your caregiver or the family member who takes the responsibility of taking care of you while you are home-bound should have a lengthy conversation about the do's and don'ts with the surgeon or their team beforehand.
6. Types of Whipple Surgery

The two types of Whipple surgeries are:
1.The conventional Whipple procedure-
The word 'conventional' should catch your attention and rightfully so. This procedure involves the removal of the head of the pancreas, the duodenum, and a portion of the stomach, as well as the gallbladder and a portion of the bile duct.
The remaining stomach, bile duct and pancreas will be reconnected to the rest of the digestive tract to resume the flow of the digestive enzymes, bile and the food consumed. The pancreas that remains will continue making digestive juices and insulin like before.
2. Pylorus-sparing Whipple procedure –
This procedure is the same as the one mentioned above, except in this one, the stomach is spared and not removed during the operation.
To contextualize further, the pylorus refers to the opening from the stomach to the small intestine.
Listen closely to your surgeon as they diagnose you since their decision will be primarily based around the procedure that will remove the tumor and affected tissue all while saving as much as of the pancreas as possible.
7. Cost of Whipple surgery

There could be a huge difference in Whipple surgery cost in India due to the city you live in or the one you want to migrate to for the operation.
On average, this procedure will cost you somewhere between Rs. 4 Lakh to Rs. 6 Lakhs.
When planning out your finances, you must also take the following points into consideration:
● The TYPE of hospital stay: economic or premium
● Surgery in Tier-1 cities vs. Tier-2 cities as the cost of health care in the former is usually higher
● The total number of days you will be hospitalized
● Consultation fees
● Medication costs
● Commute to and from the hospital
We suggest that you paint a bigger picture of the finances you'll need to sponsor this procedure. It's always helpful to be realistic about the monetary aspects that revolve around a medical procedure which could extend your lifespan.
8. Care after Whipple surgery
 
Needless to say, care after this surgery is undeniably important.
Your caretaker or a family member who intends to care for you should be well-versed in symptoms that could be pointing to infection. They should also know how to keep your wound immensely clean.
The little things will matter most when taking care of a patient. Remind them that life will go back to normal and that they will be able to resume doing everyday tasks sooner rather than later. Set up a schedule at which they take can take the prescribed medication. This will reduce the chances of infection, constipation or pain that could otherwise be avoided.
Adequate rest is the key to a speedier Whipple surgery recovery. The patient should not fret or stress over their condition.
The transplant centre's care team will also issue a series of guidelines that will enhance the care after Whipple surgery. They should also be contacted in case the patient shows any symptoms of infection or does not feel well in general.
9. What are the complications and risks of a Whipple surgery?

Whipple surgery is considered a demanding operation because of the organ's complex location. Therefore, all the surgeons who are assigned the task of undertaking this operation know its risks well. They are experienced individuals who have likely done hundreds of these operations.
Confirm the same when you or someone you know is due to get this procedure done.
The following Whipple surgery complications can raise red flags:
● Pancreatic fistula (when pancreatic juice from the stitches' lining leaks into the intestine from the pancreas)
● Gastro paresis (stomach paralysis)
● Delayed gastric emptying (this may result in not being able to keep food down for long)
● Long-term digestive complications, bowel habit changes, malabsorption
● Diabetes (temporary or permanent)
● Weight loss
● Bleeding at the surgical site
● Infection in the incision
10. Are Other Treatments Given with the Whipple Procedure?

While there is no alternative to Whipple surgery available, there are surely other procedures which make the efforts of doing Whipple surgery more worthwhile.
Neoadjuvant therapy is the treatment received before the procedure and it involves chemotherapy, radiation therapy, or both.
Adjuvant therapy is the treatment received after the procedure and its goal is to kill even the smallest cancer cells that may have the audacity or the opportunity to come back and cause harm.
There are many clinical trials available for patients interested in undergoing these therapies.
11. How to choose a transplant centre?
 
An easy yet pertinent question to which every potential patient needs the answer to.
Keep these pointers in mind when planning which transplant centre to choose:
● Its reputation and the survival rates reported by it
● If there is a sought-after pancreatic surgeon in its midst
● Its distance from your residence
● The shaping of the overall patients' experience
● Its infection control protocol
● Its affordability and other financial plans
If you have a family doctor you trust, you can also take their advice when choosing the right transplant centre.
You can also take a look at the transplant centers in Pune as Whipple surgery there is done by premier medical professionals.
12. Results of Whipple Surgery

Whipple surgery survival rates
Survival after Whipple surgery is guaranteed since the procedure has a five-year survival rate of 25%.And, the death rate at major centers has been reported to be only 1%!
Sure, the Whipple surgery cost could be high for many. However, they should try and focus more on the fact that this procedure cures pancreatic tumors and can prolong the patients' life.
Be assured that life expectancy after Whipple surgery is not disappointing either. Your surgeon, if highly skilled, will make this procedure sound easy and make it almost painless for you.
13. Diet after Whipple surgery

This section of the blog will aim to disclose the Whipple procedure diet after surgery.
Consume protein and calories side by side. For example, lean meats such as chicken can be eaten with carbohydrate-rich rice. You can even pair pasta with a slice of lean meat if the former happens to be your comfort food.
Instead of eating three meals a day like before, eat five to six small meals. You can snack on nutritious tit-bits and drink healthy fluids throughout the day.
Some healthy fluids which you can drink 30 minutes before or after a meal are flavored waters or tea made with ginger, fennel or mint. Drinking an adequate amount of fluids will also help you evade dehydration.
Chew your food slowly. Relish it so that the digestion process can go smoothly.
If you have any issues in digesting fat, your doctor will prescribe enzyme supplements to you so that instead of losing weight (which is one of the common side-effects of Whipple surgery), you will gain it and not become malnourished in the process.
What's worth noting is that the diet after Whipple surgery is more laid back than strict. All that a patient and their caretaker must remember is that it should be a responsible amalgamation of health, hygiene and happiness.
Eat a healthy diet which is not too boring and your recovery time will significantly decrease.
14. Exercise after Whipple surgery

While the health fanatics who have just undergone this surgery may feel like returning to their schedules involving vigorous exercise is a good idea, we simply forbid it.
You must take it easy post-operation. Give your body time to heal. While you are at it, don't lift anything heavier than a few pounds for at least six weeks post-Whipple surgery.
Forget the exercise routine which you followed in the past. Because,the new one which may be recommended to you by a fitness expert from your transplant team will be entirely different.
If months after surgery, you would still like to resume exercising the way you did before the operation, you must ask your surgeon for their approval first.
Staying active is still on the list. Walk whenever you get the chance and engage in deep breathing exercises which will not only aid in recovery but also make you feel calmer.
Transplant Team
A liver transplant is an operation that involves the replacement of a patient's diseased liver with either a whole or partial healthy liver from a donor.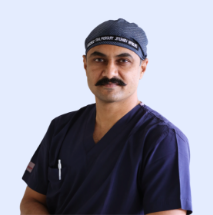 Dr. Bipin Vibhute
Liver & Multiorgan Transplant Surgeon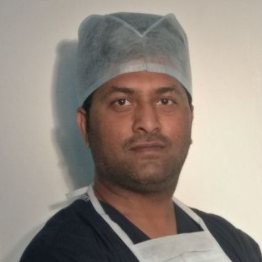 Dr. Aniruddha Bhosale
Consultant Liver & GI surgery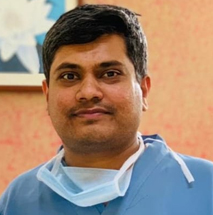 Dr. Apurv Deshpande
Liver and Multi Organ Transplant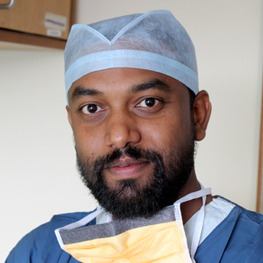 Dr. Abhijit Mane
Asst Consultant Liver & Multiorgan Transplant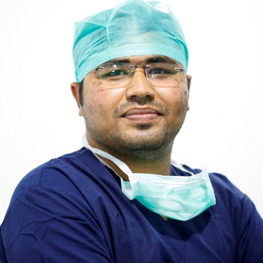 Dr. Manoj Raut
Consultant Liver Transplantation Anaesthesia & Critical Care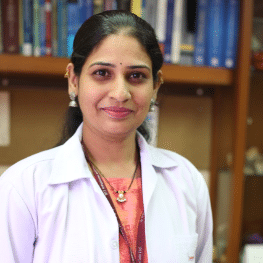 M/S. Malvika Karkare
Sr. Transplant Dietition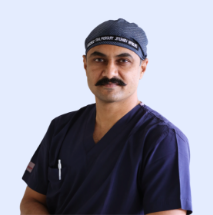 Dr. Bipin Vibhute
Liver & Multiorgan Transplant Surgeon
A liver transplant is an operation that replaces a patient's diseased liver with a whole or partial healthy operation that replaces.
Dr BIPIN VIBHUTE is one the great liver and multi organ Transplant surgeon we have in India. His smiling face cures patient and gives confidence that they are now in good hands. He takes time to explain things and resolve the problems of all his patients.His team is also very caring and helpful"
Dr Bipin Sir has charismatic personality and humble in nature. He knows how to diagnose the things. Most of time patients become happy and feel healthy with Dr Bipin sir's smile and the way he treats them.😊 All the best sir and please keep the good things continue and please take care of you.
"Dr. Bipin Vibhute sir performed liver resection surgery on my father Dr. explained all steps involved in the surgery, how surgery will be performed, precautions to be taken after surgery, recovery time etc. Dr. Bipin Vibhute sir and entire team is very cooperative, down to earth. They have taken good care of my father after surgery. Even entire team is available on Whatsapp to address our questions.
"Dr. Bipin Vibhute sir performed liver resection surgery on my father Dr. explained all steps involved in the surgery, how surgery will be performed, precautions to be taken after surgery, recovery time etc. Dr. Bipin Vibhute sir and entire team is very cooperative, down to earth. They have taken good care of my father after surgery. Even entire team is available on Whatsapp to address our questions.
Why we should Donate Organs?
By Dr.Bipin Vibhute
The biggest donation in this world is Organ Donation, by which we can save multiple lives. To save someone's life is the biggest thing in this world. Being a donor is like having superpowers. By donating organs you give hope or a chance of living to a person who has left all the hopes of surviving.
Even if a person dies, his organs are not dead. The organs of a dead person will be of no use after the body is burnt or buried. But these organs can save up to eight lives if we donate them. We all understand the importance of Organ Donation, but how many of us support and wish to donate our organs.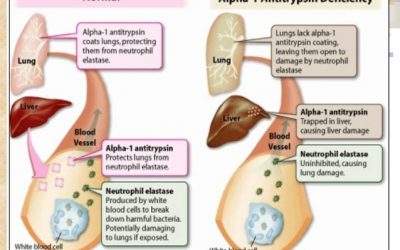 Out of the various organs in a human body, the liver performs some of the most important functions. This includes processing the good nutrients and passing it to the...
read more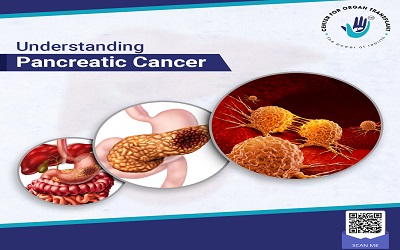 Pancreatic Cancer refers to the abnormal growth of malignant cells. It is characterized by the aberrant proliferation of malignant cells in the pancreas, which...
read more
Blog Category : Pancreatic TransplantA pancreas transplant is a surgery that involves the placement of a healthy pancreas of the donor into an individual (recipient)...
read more