Bile Duct Cancer
By
Dr.Bipin Vibhute
What is Bile-Duct Cancer?
Did you know that the uncontrolled growth of cells in the human body causes cancer? And, cancer formed in the bile-ducts is called Cholangiocarcinoma or bile duct cancer. It is quite uncommon and mostly affects people aged above 50 years.
For more context, bile-ducts connect the liver to the small intestine and gall bladder and produces bile, that helps in the digestion. Bile-duct cancer is a very rare yet aggressive form of cancer. The symptoms of bile-duct cancer includes jaundice, itchy skin, and white stool.
Bile-Duct Cancer Guide
Skim through this guide blog that covers every important aspect of a Bile-Duct Cancer and its Transplant in India.
1. Indications for bile-duct cancer

The symptoms leading to bile duct cancer are as follows:
● Jaundice
● Itching
● Light-coloured or greasy stools
● Abdominal pain
● Dark urine
● Loss of appetite
● Fever, nausea, and vomiting
If you have one or more of these symptoms, don't simply jump to conjectural conclusions. Confirm first, act later and stay calm throughout.
2. Tests and procedures for Bile-Duct Cancers
a. Blood tests: – Bilirubin test, AST, alkaline phosphate, GGT, and ALT tests.
b. Imaging tests: – Abdominal ultrasound, CT scan, MRI scan, MRCP, ERCP, PTC, Angiography, and Cholangiography.
c. Other tests: – Laparoscopy, Cholangioscopyand biopsy.
3. Risks of Bile-Duct Cancer surgery:-
Bleeding, blood clotting, infections, anaesthesia complications, bile leakage, and liver failure are some of the risks associated with bile duct cancer surgery.
4. Cholangiocarcinoma Causes

Till date, the cause of this cancer is unknown, but there are still a few factors that scientists say may lead to bile-duct cancer.
DNA mutations and gene mutations are some of the cited reasons. Some other genes which might play a role in Cholangiocarcinoma are ALK, KRAS, and HER2.
5. Complications in Bile-Duct Cancer

Complications of bile duct cancer include the subsequent obstruction of the bile duct which may lead to infection in the biliary tree, also known as cholangitis. And, 10-20% bile-duct cancer patients can also get affected by cirrhosis.
6. Types of bile-duct cancers
i. Intrahepatic Bile Duct Cancers –
This type of cancer forms in the interior parts of the bile-ducts present in the human liver. This type of bile duct cancer is very rare and is often confused with another type of cancer named 'hepatocellular carcinomas'which is also treated using the same methods.
ii. Perihilar Bile Duct Cancers –
Perihilar bile duct cancer originates from the hilum region where the left and right hepatic ducts join just outside the liver.This type of cancer is also known as a Klatskin-tumour and is grouped with extrahepatic bile duct cancer.
iii. Distal Bile Duct Cancers –
Distal bile duct cancer is found further below in the bile duct near the small intestine. This type of cancer is also grouped under extrahepatic bile duct cancer and originates outside the liver.
7. Stages of Bile Duct Cancer

Stages of bile duct cancer are as follows:
1. Stage 0: In this stage, the cancer is found to be just at the innermost bile-duct cell layer (mucosa) and when it has not started to grow into the deeper cell layers yet.
2. Stage IA: In this stage, cancer hasn't spread more than 2 inches and hasn't reached the blood vessels yet.
3. Stage IB: In this stage, cancer has spread more than 2 inches but still hasn't reached the blood vessels.
4. Stage II: In this stage, there is a chance that either the tumour has grown into the blood vessels or 2 more tumours have been spotted which haven't reached the blood vessels yet.
5. Stage IIIA: In this stage, cancer has grown into the blood vessels and also on the outermost layer of the abdominal organs.
6. Stage IIIB: In this case, cancer has grown into the nearby organs outside the liver.
7. Stage IV: In this stage, the size of the cancer is undefined. It may or may not be growing and might be of any size. Here is when thecancer spreads to the nearby areas and the lymph nodes. After reaching this stage, it spreads to vital organs like bones, liver, lungs etc.
8. Treatments for Cholangiocarcinoma

There are four approaches to treat this type of cancer:
1. Surgery /Stenting/Transplantation
2. Photodynamic Therapy aka PDT
3. Pharmacotherapy
4. Radiation Therapy
9. Surgical Procedures for Cholangiocarcinoma
a. Bile Duct Excision and Reconstruction –
Biliary reconstruction also known as 'bile duct excision and reconstruction' is required in case of bile duct malignancies and benign biliary strictures, intraoperative injury as well as liver transplantation.
b. Bile duct cancer removal with liver resection & reconstruction –
Improvements in operation techniques and preoperative management have permitted hepatopancreatobiliary surgeons to undertake extended hepatobiliary resection of the surrounding organs with the help of fine vascular surgical techniques.
c. Partial Hepatectomy –
Patients with hilar cholangiocarcinoma are treated with goals of resection with negative histologic margins and restoring biliary-enteric continuity. Partial hepatectomy is the treatment required.
d. Whipple Operation for Lower Bile Duct Cancer –
Distal bile duct cancers are formed at the bottom region of the bile duct. To cure this kind of cancer, the surgeon must remove a part of the small intestine and the pancreas. This method is known as the Whipple procedure.
e. Laparoscopy –
In this surgery, the surgeon has to look for cancer-affected areas that weren't visible in the imaging tests. If the cancer is found to be resectable, then laparoscopy can help to remove it.
f. Biliary Bypass –
In this surgical technique, the surgeon creates a bypass around the tumour that is blocking the bile duct by connecting a part of the bile duct with the one before the blockage to the one after the blockage.
In some cases, the bile duct from before the blockage is connected directly to the small intestine.
g. Stent Placement –
If the malignant tissues form a blockage in the bile duct, then it generally causes jaundice, liver infection and in some cases, liver failure. In this case, a stent (a metal tube that is put through the blockage) helps keep the duct open.
h. Biopsy Procedures in Bile Duct Cancer –
In this procedure, a small sample of the malignant tissues is removed from the patient's body for microscopic examination. Only when the cancer-affected area is located somewhere close to the joining of the bile duct with the small intestine, will the doctor perform a biopsy.
i. Percutaneous Transhepatic Cholangiography –
Percutaneous transhepatic cholangiography is used for taking the picture of the bile ducts which help in draining the liver. This method uses a small needle to reach the bile duct and capture the image.
j. Endoscopic Retrograde Cholangiopancreatography (ERCP) –
This procedure helps the doctor to diagnose and cure problems of bile-ducts, gall-bladder, liver, and pancreas.
k. Endoscopic Ultrasound –
Endoscopic ultrasound works as a relatively new tool for the evaluation of hepato-biliary tract and also for obtaining cytology with the help of FNA.
Studies have found endoscopic ultrasound to be more accurate than ERCP.
l. Liver Transplant for Bile Duct Cancer –
For people having perihilar bile duct cancer, early-stage, or unresectable intrahepatic cholangiocarcinoma, transplanting a donor liver after removing the deceased liver and bile-ducts might be an option. It's only in rare cases that a liver transplant may be able to cure bile-duct cancer. After a liver transplant, a regular blood check is performed to check signs of rejection.
m. Chemotherapy for bile duct cancer –
Chemotherapy is the treatment that uses cancer-killing drugs which are usually released into a vein or taken orally. These drugs reach all areas of the body by dissolving into the bloodstream.
Chemotherapy can be given to bile-duct cancer patients in the following five parts:
1. Before surgery
2. After surgery
3. As a part of the liver transplantation process
4. As part of the main treatment in case of an advanced type of cancer
5. As palliative therapy
n. Radiation Therapy for Bile Duct Cancer –
Radiation therapy entails the emission of high energy rays to destroy cancer cells. This therapy isn't generally used to treat bile duct cancer, but it may come handy in the following ways:
1. Before surgery for cancers that might be able to be removed
2. For removing cancer after the surgery
3. As a part of the main therapy in case of some advanced cancers
4. As palliative therapy
o. Photodynamic therapy for bile duct cancer –
Photodynamic therapy is based on the specific accumulation of photosensitizers like malignant cells, phosphyrins or dysplastic cells.
A favourable cellular uptake has been seen in the CC cell lines for excellent phototoxic cell damage and sodium porfimer in response to photodynamic therapy.
p. Biliary drainage for bile duct cancer –
Optimal preoperative management improves the mortality and morbidity of cholangiocarcinoma in the case of selective patients only.
Endoscopic nasobiliary drainage seems to be the most effective method for minimizing the risk of inflammatory reactions and tract seeding.
Only the shortest duration of biliary drainage is recommended.
q. Immunotherapy for Bile Duct Cancer –
It is a method of treating cancer with the patient's immunity system. Laboratory-made or body-made substances are used to boost the body's natural defences of fighting cancer.
'Biologic therapy' or 'biotherapy' is also the well-known name for this treatment.
Immune checkpoint inhibitor therapy is the type of immunotherapy that is used to treat bile duct cancer.
r. Palliative treatment for bile duct cancer –
Palliative treatment is not used to cure cancer, but to control its symptoms. This treatment is preferred by doctors when bile-duct cancer spreads too far and can't be cured through surgery. They then use drugs to reduce pain, nausea and itching to make the patient feel better.
10. Bile Duct Injury Repair Surgery

i. Hepaticojejunostomy –
For patients with Bismuth III/IV hilar cholangiocarcinoma who have undergone resection segment 4, basin-shaped hepaticojejunostomy is a safer option for bile duct reconstruction.
ii. Simple Bile Duct Repair –
Depending on the type of injury,damage level, and timing, variation in surgery can take place from an entire extensive dissection of the bile duct to a simple repair.
iii. Bile Duct excision and primary repair –
Biliary reconstruction also known as 'bile duct excisionand primary repair' is required in case of bile duct malignancies and benign biliary strictures, intraoperative injury and liver transplantation.
iv. Bile Duct Drainage –
This procedure aims to restore the flow of bile. It may also involve bypass surgery or stenting for an uninterrupted flow of bile.
11. Bile Duct Stone Surgery

In this procedure, the surgeon must operate on the blockage of the bile ducts to remove it. Though, there is a chance that the blockage might return later on.
i. Open Cholecystectomy –
In open cholecystectomy, a 6-inch incision on the right side below the ribs is made. Then the muscles are pulled back so as to reveal the liver and gall bladder. Then, surgery is performed in which the gall bladder is removed.
ii. Total Cholecystectomy –
In total cholecystectomy, four small incisions are made on the right side below the ribs. Several tubes are inserted through the incisions among which a tube holds a video camera.
The video camera's live view is presented on a screen which the surgeon looks at and performs the surgery of removing the gall bladder with various surgical equipment.
12. Cost of Bile Duct Cancer Surgery

Cost of bile duct surgery ranges from around 3.5 lakh to 6.5 lakh rupees and varies from region to region.
13. How to choose a surgery centre?

The followingpoints should be kept in mind while choosing a surgery centre:-
● Its reputation
● Types and number of Bile-duct cancer surgeries performed annually
● Survival rates reported till date
● Expertise level of surgeons, their teams and their competence in using advanced techniques
● Its infrastructure, services, hygiene and technology
● Accommodation facilities for your family, distance from your residence and transport charges
● Availability of social services, help from associated NGOs and donation programs
● Availability of Intended Support groups for post-surgery patients
● Provisions for post-surgery medication
14. What to expect?

Before Surgery –
Before surgery, expect some of the symptoms if not all of them.
They have been duly mentioned at the beginning of this blog.
During Surgery –
During surgery, expect to be asleep and under the effect of general anaesthesia.
After Surgery –
After surgery, expect to see a lot of tubes attached to your body. Before wanting to touch or remove them, remember that each and every tube has a purpose.
15. Result After Surgery

Bile Duct Cancer Surgery Survival Rates –
Survival rate solely depends upon the stage at which the treatment is done and the quality of treatment given.
If the cancer is treated at an early stage, then the 5-year survival chances are 24%, but if it is treated at the stage at which it has spread to the lymph nodes, then the 5-year survival rate drops down to 7%.
Diet and nutrition after bile duct cancer surgery –
After the surgery, it is essential to take in a lot of calories because your body needs them to keep the repair process going within.
But, don't opt for fried foods and keep your eye only on high fibre foods.
Your meals should be small in size but frequent.
16. Exercise tips for patients

Exercising is strictly prohibited after such a major operation. A minimum of 6-weeks rest is required. Before even thinking of resuming exercise, consult your doctor first.
Transplant Team
A liver transplant is an operation that involves the replacement of a patient's diseased liver with either a whole or partial healthy liver from a donor.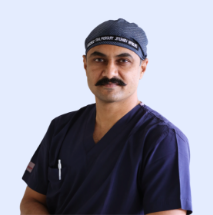 Dr. Bipin Vibhute
Liver & Multiorgan Transplant Surgeon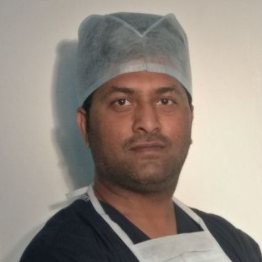 Dr. Aniruddha Bhosale
Consultant Liver & GI surgery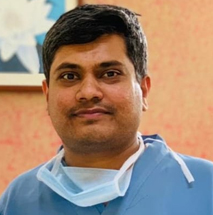 Dr. Apurv Deshpande
Liver and Multi Organ Transplant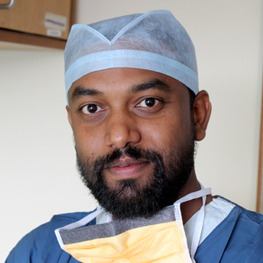 Dr. Abhijit Mane
Asst Consultant Liver & Multiorgan Transplant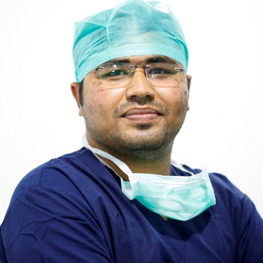 Dr. Manoj Raut
Consultant Liver Transplantation Anaesthesia & Critical Care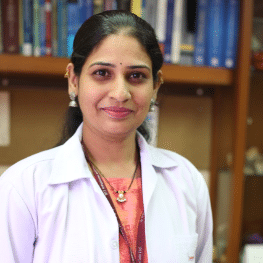 M/S. Malvika Karkare
Sr. Transplant Dietition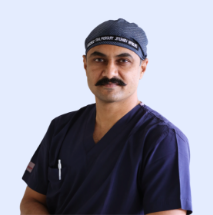 Dr. Bipin Vibhute
Liver & Multiorgan Transplant Surgeon
A liver transplant is an operation that replaces a patient's diseased liver with a whole or partial healthy operation that replaces.
Dr BIPIN VIBHUTE is one the great liver and multi organ Transplant surgeon we have in India. His smiling face cures patient and gives confidence that they are now in good hands. He takes time to explain things and resolve the problems of all his patients.His team is also very caring and helpful"
Dr Bipin Sir has charismatic personality and humble in nature. He knows how to diagnose the things. Most of time patients become happy and feel healthy with Dr Bipin sir's smile and the way he treats them.😊 All the best sir and please keep the good things continue and please take care of you.
"Dr. Bipin Vibhute sir performed liver resection surgery on my father Dr. explained all steps involved in the surgery, how surgery will be performed, precautions to be taken after surgery, recovery time etc. Dr. Bipin Vibhute sir and entire team is very cooperative, down to earth. They have taken good care of my father after surgery. Even entire team is available on Whatsapp to address our questions.
"Dr. bipinvibhute Before saying that you are an extraordinary doctor, I want to tell you that you are an extraordinary human being.
Thanks for showing me so much care and concern. I truly admire the doctor and the person you are. Thank you for your brilliant treatment.
Countless thanks to the entire liver team who worked day and night for keeping me safe. Wishing them the heartiest gratitude for their greatest contribution.
Why we should Donate Organs?
By Dr.Bipin Vibhute
The biggest donation in this world is Organ Donation, by which we can save multiple lives. To save someone's life is the biggest thing in this world. Being a donor is like having superpowers. By donating organs you give hope or a chance of living to a person who has left all the hopes of surviving.
Even if a person dies, his organs are not dead. The organs of a dead person will be of no use after the body is burnt or buried. But these organs can save up to eight lives if we donate them. We all understand the importance of Organ Donation, but how many of us support and wish to donate our organs.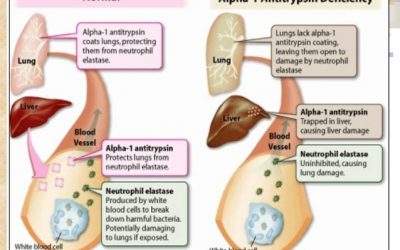 Out of the various organs in a human body, the liver performs some of the most important functions. This includes processing the good nutrients and passing it to the...
read more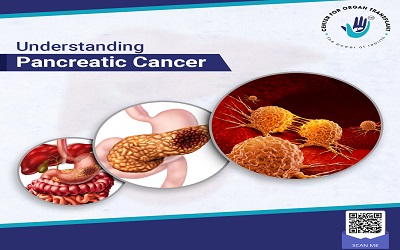 Pancreatic Cancer refers to the abnormal growth of malignant cells. It is characterized by the aberrant proliferation of malignant cells in the pancreas, which...
read more
Blog Category : Pancreatic TransplantA pancreas transplant is a surgery that involves the placement of a healthy pancreas of the donor into an individual (recipient)...
read more