Pancreas Transplant
By
Dr.Bipin Vibhute
What is a Pancreas Transplant?
A pancreas transplant refers to a surgical procedure in which an individual's non-functioning pancreas is replaced with a healthy pancreas from a deceased donor.
The human pancreas is responsible for secreting a hormone known as insulin and its job is to control and maintain the levels of sugar (glucose) in our cells. When the pancreas does not secrete the adequate amount of insulin, this can lead to an unhealthy rise of blood sugar levels. This, in turn, causes Type 1 Diabetes and this is that one major condition which can be cured with the help of a pancreas transplant.
Pancreas Transplant Guide
Skim through this guide blog that covers every important aspect of a pancreas transplant in India.
1. Who is eligible for the pancreas transplant ?

Individuals with the following medical complications are eligible for a pancreas transplant:
● Type 1 diabetes that cannot be controlled with standard treatment
● Insulin reactions
● Continuously poor blood sugar control
● Severe kidney disease or damage
● Type 2 diabetes associated with both low insulin resistance and low insulin production
2. How is a pancreas transplant performed ?

Whether you are a potential candidate of a pancreas transplant or if you are just interested in the procedural explanation, we have it here for you.
The operation will commence when your chosen pancreas transplant surgeon will make a cut stretching from just below your breastbone to just below your belly button after which they will place the donor pancreas at the right side of your tummy and connect it to the blood vessels that carry blood down to your leg.
A small portion of the donor's small intestine may also be attached to your small intestine or your bladder so that the digestive juices from the donor pancreas can be drained into either.
What's more astounding than the pancreas transplant procedure is the fact that your old pancreas will not be removed. Instead, while it will do its job to produce digestive juices, the new pancreas will create insulin in your body. In fact, the latter will begin producing it right away.
If you are also undergoing a kidney transplant at the same time, the kidney shall be placed at the left side of your tummy and the operation will take six to eight hours to complete. And, if it is only a pancreas transplant, it will only take four to five hours to complete.
If you have any other queries regarding the semantics of the pancreas transplant procedure, your surgeon or someone equally qualified from the transplant team should be able to help you.
3. What happens during a pancreas transplant ?

As far as the patient is concerned, they will be unconscious throughout the operation, thanks to general anesthesia.
To ensure that your other bodily functions such as blood pressure, heart rate, etc. are normal, an anesthesiologist will be present to monitor them.
4. What happens after the pancreas transplant ?

Prepare to stay in the hospital for at least three weeks after your transplant.
After being transferred to the Intensive Care Unit (ICU), your recovery process will start under the watchful and dutiful eye of the pancreas transplant surgeon and their team.
You will then be transferred to the general transplant ward within 12 to 24 hours of the operation. During this time, you will be hooked to several tubes, monitors and machines.
Tubes that provide nutrients and fluids into a vein, a machine that delivers painkillers through a tube in the body and, an oxygen mask are some of the many medical apparatuses which will be attached to you.
If you have had a kidney transplant done as well, you will receive temporary dialysis. To know the ins and outs of a kidney transplant, read this blog here.
5. Types of pancreas transplant

We all know of the infamous pancreas transplant as this blog is based on it. We should also not forget that this type of transplant is reserved for people with Type 1 Diabetes who have adequate kidney function but frequent episodes of hypoglycemia.
Now, there are variations as to how a pancreas transplant can be conducted. Find the types below:
1. COMBINED PANCREAS-KIDNEY TRANSPLANT –
Also known as Simultaneous pancreas-kidney transplant or SPK. This surgical procedure involves the transplantation of the pancreas and the kidney at the same time and from the same deceased donor.
A complication that usually arises due to Type 1 Diabetes is end-stage kidney disease. So, if an individual decides to go only for a kidney transplant, they must take anti-rejection medicine for life and insulin therapy. In this scenario, the danger of the new kidney being damaged by diabetes remains.
Hence, a combined transplant of pancreas and kidney is more favored since it prevents diabetic damage in newly-transplanted kidneys and cancels out the need for eternal insulin therapy.
2. PANCREAS-AFTER-KIDNEY TRANSPLANT –
According to the concept of this surgical procedure, a cadaveric donor pancreas transplant is performed after a previous and different living or cadaveric donor kidney transplant has been performed.
3. PANCREAS ISLET CELL TRANSPLANT –
'When Beta cells are transferred from a donor's pancreas to a person with diabetes. If this transplant goes well, the beta cells will begin to make and release insulin in the individual.
Beta cells are found in the islets of the pancreas and are responsible for producing insulin.
This transplant has been applauded for improving the quality of life of the patient concerned as normal blood sugar levels in the body can be restored. Even the progression of complications caused by diabetes such as heart disease, kidney disease and stroke can be dodged and it is also a more minimally-invasive treatment than the isolated pancreas transplant.
4. ISOLATED PANCREAS TRANSPLANTATION FOR TYPE 1 DIABETES –
The information garnered about this transplant dictates that if a person does not show any signs of kidney disease or other secondary complications, they could opt for this transplant to at least mitigate the most major risks presented by Type 1 Diabetes.
The early metabolic control which shall be achieved because of this transplant is unjustly compared to the lifetime immunosuppression and the various surgical complications such as venous thrombosis.
Post-surgery complications also include acute rejection which is not common in other types of transplant.
6. Cost of pancreas transplant

Pancreas transplant cost in India can range from Rs. 2 Lakh to Rs. 4 Lakh. Of course, the cost could vary depending on the type of hospital or transplant centre you choose, the category of treatment which you require, the surgeon you would like to hire and how far you live from the hospital.
Pancreas transplant in Pune has received appreciation because of the top-notch surgeons there who can diagnose the disease at lightning-fast speed, conduct the pancreas transplant efficiently and do so in a magnanimous and empathetic manner.
To conclude this segment of the blog, you do not have to cash out completely when looking for the best pancreatic surgeons in India as a majority of them offer cost-effective treatments which give sublime results for years to come.
7. Care after pancreas transplant

Time and time again, we reiterate the need for extreme care after any organ transplant and the pancreas transplant or the kidney-pancreas transplant, for that matter, are no different.
If your chosen transplant centre provides a long-term follow-up care plan for you, that is fantastic as your care post-surgery will go ten times more smoothly.
When at home, ensure that you and your caregiver keep the incision clean and confirm that it is healing well. Please also be observant enough to note if you have any signs of infection or rejection.
While other family members may visit you on occasion to check how you are doing after the surgery, make certain that they wash their hands before being in your company.
Ask your caregiver to keep the house's surroundings clean and serve only fresh as well as nutritious food to you.
You don't get a new pancreas every day. So, count this post-care period to be the most substantial and precious so that you can have a speedy recovery.
8. What are the complications and risks of a pancreas transplant ?

This surgery carries a series of complications which should be duly disseminated to all the patients before they go through with any type of procedure. The pancreas transplant risks are as follows:
● Bleeding
● Infections
● Blood clots
● Hyperglycemia (excess sugar in the blood)
● Urinary leaking or urinary tract infections
● Failure and rejection of the donated pancreas
Of course, there are the side effects of taking anti-rejection medication to consider as well. They are:
● Bone thinning (osteoporosis)
● High cholesterol
● High blood pressure
● Nausea
● Diarrhea or vomiting
● Sensitivity to sunlight
● Weight gain
● Acne
● Excessive hair growth or loss
The conundrum that immunosuppressants find themselves in often is that while they suppress the body's immune system so that it cannot attack the new organ but at the same time, they also make it hard for the body to defend itself against other foreign infections and diseases.
9. What you can expect ?

Before the procedure
Expect to be thoroughly evaluated physically as doing so is mandatory and confirms whether you will be able to endure the surgery and the lifelong medication that you shall be required to take after it.
Your chosen transplant team will also decide whether you need a kidney-pancreas transplant or a kidney transplant followed by a pancreas transplant. The surgery mentioned first will depend on the kidney damage and the availability of a donor.ile they suppress the body's immune system so that it cannot attack the new organ but at the same time, they also make it hard for the body to defend itself against other foreign infections and diseases.
After passing this evaluation, your name will be put on a national list of people awaiting a transplant. This process will be succeeded by your transplant doctor advising you to stay healthy and active.
Keep in touch with your transplant team and prepare a hospital bag beforehand because when a donor becomes available, the transplant must be done within 18 to 24 hours.
During the surgery
The magic of general anesthesia will leave you unconscious throughout the procedure. During this time, an anesthesiologist will monitor your heart rate, blood pressure and blood oxygen.
The surgery lasts for three to six hours but the duration can increase or decrease depending on the type of transplant you go for.
After the procedure
Pancreas transplant survival rates
It is important to come to terms with the fact that survival rates will depend on the type of procedure done.
Pancreas rejection rates can be slightly higher for those who go ahead with only the pancreas transplant. The reason for this remains unclear but according to speculation, it is more difficult to observe signs of infection in a pancreas transplant versus a pancreas and kidney transplant.
10. Diet and nutrition after pancreas transplant

Not only should you make the most effort to switch to a healthier diet but you should also maintain a healthy weight while recovering. Doing the latter will evade post-surgery complications such as bone thinning and a heart attack.
The nutritionist from your transplant team will also be kind enough to recommend what you should add and subtract from your new diet. Their recommendations may be:
● To have enough fibre in your daily diet
● To limit salt and sodium intake and use fresh herbs and spices to season foods instead
● To drink adequate amounts of water and other fluids every day
● To stay away from nicotine, caffeine, alcohol and grapefruit in any form.
● To practice food safety and hygiene while cooking all meals
Transplant Team
A liver transplant is an operation that involves the replacement of a patient's diseased liver with either a whole or partial healthy liver from a donor.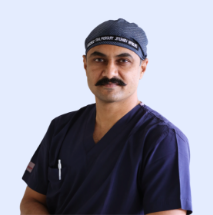 Dr. Bipin Vibhute
Liver & Multiorgan Transplant Surgeon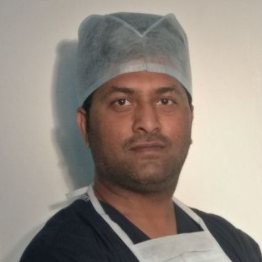 Dr. Aniruddha Bhosale
Consultant Liver & GI surgery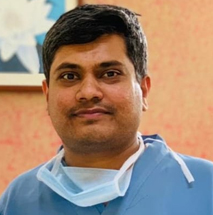 Dr. Apurv Deshpande
Liver and Multi Organ Transplant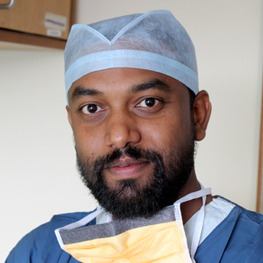 Dr. Abhijit Mane
Asst Consultant Liver & Multiorgan Transplant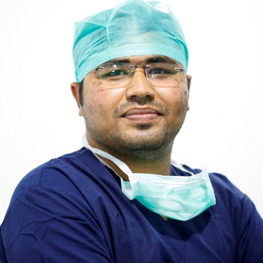 Dr. Manoj Raut
Consultant Liver Transplantation Anaesthesia & Critical Care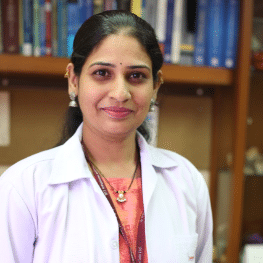 M/S. Malvika Karkare
Sr. Transplant Dietition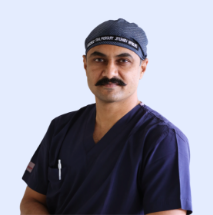 Dr. Bipin Vibhute
Liver & Multiorgan Transplant Surgeon
A liver transplant is an operation that replaces a patient's diseased liver with a whole or partial healthy operation that replaces.
Dr BIPIN VIBHUTE is one the great liver and multi organ Transplant surgeon we have in India. His smiling face cures patient and gives confidence that they are now in good hands. He takes time to explain things and resolve the problems of all his patients.His team is also very caring and helpful"
Dr Bipin Sir has charismatic personality and humble in nature. He knows how to diagnose the things. Most of time patients become happy and feel healthy with Dr Bipin sir's smile and the way he treats them.😊 All the best sir and please keep the good things continue and please take care of you.
"Dr. Bipin Vibhute sir performed liver resection surgery on my father Dr. explained all steps involved in the surgery, how surgery will be performed, precautions to be taken after surgery, recovery time etc. Dr. Bipin Vibhute sir and entire team is very cooperative, down to earth. They have taken good care of my father after surgery. Even entire team is available on Whatsapp to address our questions.
"Dr. bipinvibhute Before saying that you are an extraordinary doctor, I want to tell you that you are an extraordinary human being.
Thanks for showing me so much care and concern. I truly admire the doctor and the person you are. Thank you for your brilliant treatment.
Countless thanks to the entire liver team who worked day and night for keeping me safe. Wishing them the heartiest gratitude for their greatest contribution.
Why we should Donate Organs?
By Dr.Bipin Vibhute
The biggest donation in this world is Organ Donation, by which we can save multiple lives. To save someone's life is the biggest thing in this world. Being a donor is like having superpowers. By donating organs you give hope or a chance of living to a person who has left all the hopes of surviving.
Even if a person dies, his organs are not dead. The organs of a dead person will be of no use after the body is burnt or buried. But these organs can save up to eight lives if we donate them. We all understand the importance of Organ Donation, but how many of us support and wish to donate our organs.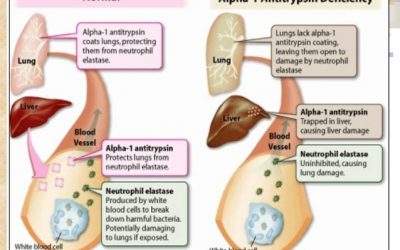 Out of the various organs in a human body, the liver performs some of the most important functions. This includes processing the good nutrients and passing it to the...
read more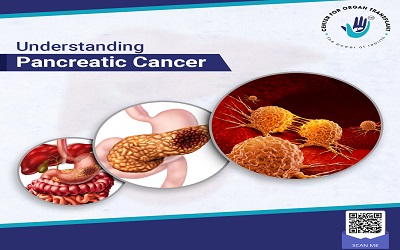 Pancreatic Cancer refers to the abnormal growth of malignant cells. It is characterized by the aberrant proliferation of malignant cells in the pancreas, which...
read more
Blog Category : Pancreatic TransplantA pancreas transplant is a surgery that involves the placement of a healthy pancreas of the donor into an individual (recipient)...
read more