Alcoholic Hepatitis
By
Dr.Bipin Vibhute
What is a Alcoholic Hepatitis?
Alcoholic Hepatitis is a very common condition in the whole world because of the consumption of alcohol. It is a very serious condition that happens to mostly heavy drinkers. The inflammation from alcohol consumption causes damage to the liver, which is known as Alcoholic Hepatitis. More than 35% of heavy drinkers tend to develop this condition. But the relationship between this condition and drinking is very complex.
This condition does not occur for all the heavy drinkers. Ayurvedic and herbal medicines have been used for a long time now to eliminate alcoholic hepatitis disease.
Alcoholic Hepatitis Guide
Skim through this Alcoholic Hepatitis guide that covers every important aspect of this disease, its causes, symptoms and Treatments.
1. Signs and symptoms of Alcoholic Hepatitis
The signs and symptoms of this condition depend on liver damage severity. Also, the symptoms might differ from one person to another based on health conditions or medical history. Here are some of the most common symptoms that you might develop for Alcoholic Hepatitis.
● Loss of weight
● Fever
● Appetite changes
● Swelling and pain
● Vomiting
● Weak feeling
● Unexpected tenderness
● Nausea and bruising
● Mouth getting dry frequently
● Skin turning yellow
● Changes in mental state
● Tenderness and bleeding
All of these alcoholic hepatitis symptoms match with many other diseases or health conditions. So, upon developing any of these conditions, make sure to visit a doctor immediately for diagnosis and find out what is causing these symptoms. There are some herbal medicines available that help very much to improve the condition. Ignoring any of these symptoms or signs can be very harmful as the condition gets worse with the continued drinking of alcohol.
2. Common causes of Alcoholic Hepatitis
As mentioned above, excessive consumption of alcohol is the main cause of developing this disease. Alcohol contains many toxic components that get spread by the breakdown process of the body. These chemicals cause inflammation in the liver that starts to destroy the cells. Slowly all the healthy tissues in the liver get replaced by the scars and the liver function starts to stop working. The process of this scarring is also known as alcoholic hepatitis cirrhosis. It is the final stage of liver disease when the liver starts to stop working completely. Some of the other factors are there that can also cause alcoholic hepatitis.
● You have an increased chance of developing alcoholic hepatitis if you have hepatitis C and you drink alcohol. Even if the drinking is moderate, still if you have a high chance of developing the condition.
● Another very common cause of developing this disease is malnutrition. People who consume alcohol heavily do not eat food properly and the byproducts of alcohol prevent them from taking sufficient nutrients. If there is a lack of nutrients in your body, then it causes the damage of the liver cell.
If the drinking continues after detecting the disease, then it can cause the health condition to become severe and life-threatening.
3. Risk Factors of Alcoholic Hepatitis
The risk factor of alcoholic hepatitis depends on the consumption of alcohol. However, it is not possible to pinpoint how much drinking of alcohol causes this condition to develop. But drinking more than 100 grams of alcohol per day for 20 years continuously reduces the alcoholic hepatitis life expectancy. Along with it, some other risk factors of this condition are given below:
● One of the most common risk factors is a condition called obesity. Those people who are drinking alcohol heavily with being overweight have an increased chance of developing obesity
● Women have an increased chance of developing alcoholic hepatitis as alcohol is processed in the body very differently compared to men
● If you are a binge drinker, then you also have a higher risk of having alcoholic hepatitis. In details, if men have more than 5 drinks and women have 4 drinks in 2 hours, then make sure to look out for the symptoms
● According to reports, genetic factors play a major role in the development of this disease.
● People with dark skin and Hispanics have a high risk of occurring of the disease
● If you are drinking a huge amount of alcohol for even a few days, then it can result in storing fats in the liver causing fatty liver alcoholic hepatitis
4. Complications of Alcoholic Hepatitis
 
If the liver damage from the disease is severe, then many complications might come in your way. No matter if you are suffering from acute alcoholic hepatitis or chronic alcoholic hepatitis, damaged scar tissues will cause complications. Here are some of the most common and crucial complications of alcoholic hepatitis are given below:
● Alcoholic hepatitis might cause infection of the fluid in the abdomen. This condition is called Ascites, which is not life-threatening but a sign of advanced alcoholic cirrhosis. The condition is treatable with the help of antibiotics.
● Damaged tissues or scar tissues slower the flow of blood vessels. Those blood that gets restricted flowing freely reverent back to the other blood vessels along with the esophagus and stomach. Having too much blood in these vessels can cause the walls to break as the walls are very thin. Bleeding from the vessels are life-threatening, and you need to visit the doctor immediately.
● Another complication that you might face is kidney failure. If the liver is damaged, then it affects the blood flow to the kidney resulting in damage to the organs.
● As the toxic components of the alcohol disrupt the function of the liver, the toxins of your body stay unremoved. These stored toxins are very harmful to the health of your brain and it can also lead to coma
● Last but not least is liver failure, it mostly happens because of the scarring liver
5. Alcoholic Hepatitis diagnosis

If you are having similar symptoms mentioned above, then you need to visit a doctor for alcoholic hepatitis diagnosis. The doctor will ask you about your health, medical history, and alcohol consumption before starting a test. He will check for liver enlargement or spleen with the initial test along with many others. Some of the common tests that a doctor can conduct are liver function test, ultrasound of the liver, complete blood count, abdominal scan, clotting test of the blood.
Apart from all these tests, your doctor might also include another diagnosis method named liver biopsy. It comes with many risks but helps to know the exact state of the liver by extracting a sample tissue from the damaged liver.
6. Alcoholic Hepatitis prevention

While there are many risks associated with the disease, knowing the prevention methods are very important. Here is some of the common prevention methods are given below:
● The most obvious one is leaving the consumption of alcohol. As the disease developed for drinking alcohol, stopping it can prevent it from happening. If not totally stop, make a very restricted limitation on alcohol.
● Some of the medications do not go very well with alcohol. If you are taking medication with alcohol, then it can cause some serious damage to your health
● If you are having the hepatitis C condition, then make sure to leave the consumption of alcohol. Drinking alcohol while having hepatitis C increases the chances of having this condition
Apart from all these tests, your doctor might also include another diagnosis method named liver biopsy. It comes with many risks but helps to know the exact state of the liver by extracting a sample tissue from the damaged liver.
7. Treatment options for Alcoholic Hepatitis

Treatments are best performed when the disease is detected early. Here are some of the best and common treatment methods that help to eliminate the symptoms of alcoholic hepatitis given below:
● The most effective and common alcoholic hepatitis treatment is to quit drinking. If you have the disease, then you should immediately quit drinking alcohol. Continuous drinking can be life-threatening and worsen the situation. If you want to take help to quit drinking then, you can take the help of counseling, treatment programs, support groups, and medication. It will help to shorten the alcoholic hepatitis treatment recovery time.
● If the situation of liver damage is severe, the alcoholic hepatitis liver transplant takes place to prevent the risk of dying. To perform this method, you will need to search for a program that allows live transparency for alcoholic patients. You will also have to match and agree to all the requirements and rules like quit drinking for the rest of your life.
●Another very common treatment method is the medication that can take away the pain slowly. One of the most prescribed medications is Corticosteroids It can help to increase the chance of eliminating this disease, but it comes with different south effects. Another very common one is pentoxifylline, which is used to reduce the inflammation. Apart from that, some herbal and homeopathic medications have proven to be very effective. These medications are very useful to reduce alcoholic hepatitis recovery time.
8. Diet and exercise

The diet and exercise routine is very different from one to another individual. Vitamins like thiamine and folic acid can improve the condition by working as a supplement. The doctor also might add a daily vitamin, meal routine based on the test results. Another very important thing for an alcoholic hepatitis treatment diet is drinking water frequently to keep hydrated.
Transplant Team
A liver transplant is an operation that involves the replacement of a patient's diseased liver with either a whole or partial healthy liver from a donor.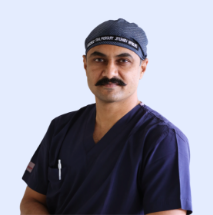 Dr. Bipin Vibhute
Liver & Multiorgan Transplant Surgeon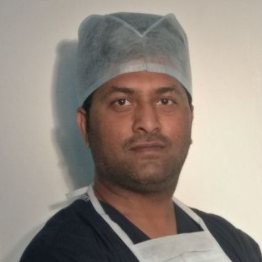 Dr. Aniruddha Bhosale
Consultant Liver & GI surgery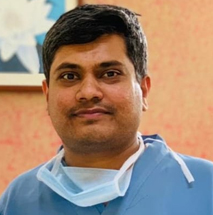 Dr. Apurv Deshpande
Liver and Multi Organ Transplant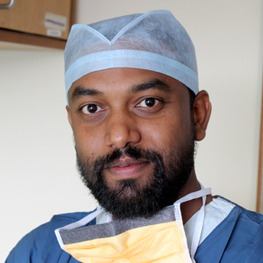 Dr. Abhijit Mane
Asst Consultant Liver & Multiorgan Transplant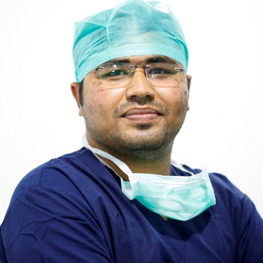 Dr. Manoj Raut
Consultant Liver Transplantation Anaesthesia & Critical Care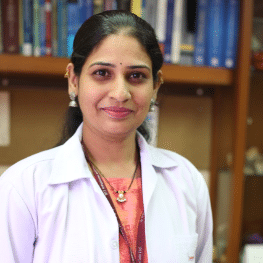 M/S. Malvika Karkare
Sr. Transplant Dietition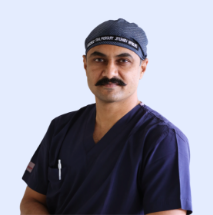 Dr. Bipin Vibhute
Liver & Multiorgan Transplant Surgeon
A liver transplant is an operation that replaces a patient's diseased liver with a whole or partial healthy operation that replaces.
Dr BIPIN VIBHUTE is one the great liver and multi organ Transplant surgeon we have in India. His smiling face cures patient and gives confidence that they are now in good hands. He takes time to explain things and resolve the problems of all his patients.His team is also very caring and helpful"
Dr Bipin Sir has charismatic personality and humble in nature. He knows how to diagnose the things. Most of time patients become happy and feel healthy with Dr Bipin sir's smile and the way he treats them.😊 All the best sir and please keep the good things continue and please take care of you.
"Dr. Bipin Vibhute sir performed liver resection surgery on my father Dr. explained all steps involved in the surgery, how surgery will be performed, precautions to be taken after surgery, recovery time etc. Dr. Bipin Vibhute sir and entire team is very cooperative, down to earth. They have taken good care of my father after surgery. Even entire team is available on Whatsapp to address our questions.
"Dr. bipinvibhute Before saying that you are an extraordinary doctor, I want to tell you that you are an extraordinary human being.
Thanks for showing me so much care and concern. I truly admire the doctor and the person you are. Thank you for your brilliant treatment.
Countless thanks to the entire liver team who worked day and night for keeping me safe. Wishing them the heartiest gratitude for their greatest contribution.
Why we should Donate Organs?
By Dr.Bipin Vibhute
The biggest donation in this world is Organ Donation, by which we can save multiple lives. To save someone's life is the biggest thing in this world. Being a donor is like having superpowers. By donating organs you give hope or a chance of living to a person who has left all the hopes of surviving.
Even if a person dies, his organs are not dead. The organs of a dead person will be of no use after the body is burnt or buried. But these organs can save up to eight lives if we donate them. We all understand the importance of Organ Donation, but how many of us support and wish to donate our organs.
NASH is a liver condition in which excess liver fat leads to inflammation. This will result in the development of liver scarring that will further lead to cirrhosis and...
read more
Alcoholic hepatitis is liver inflammation due to excessive consumption of alcohol. If you have been consuming a huge amount of alcohol for a long period, then you will...
read more
A Transplant is the ultimate legacy a person can leave and the greatest gift of community service we can give.check out the video published about liver transplant, Help...
read more
In this video, we will talk about the benefits of mango. Mango is, no doubt, an appealing and appetizing fruit. And that's why many are so fond of it. But there is more...
read more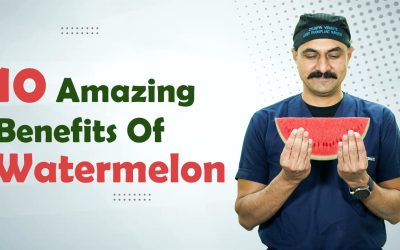 In this hot summer, it is very important to hydrate ourselves for our health as we tend to lose a lot of our body fluids through sweat. Water is the best fluid to...
read more
[popup_anything id="4887"]