Are Supplements Really Boosting Your Health? The Truth Is Here! Dr. Bipin Vibhute
Hey there, health enthusiasts and curious minds! Welcome back to our channel for another eye-opening episode that's bound to change the way you think about your daily supplements. We've all been there – you visit your doctor, nutritionist, or health coach, and they hand you a list of supplements that they swear will turn you into a health superhero. But have you ever paused to ask yourself, "Are these little pills and powders really doing anything for me?" If you haven't, don't worry! We've got your back. In today's video, we're diving deep into the world of health supplements, vitamins, and all those fancy pills that line our shelves. Are they the secret to radiant health, or just another product of clever marketing? Let's uncover the truth behind the supplements! We're here to break down the myths, sort through the claims, and help you navigate the maze that is the Health Supplements and Vitamins Market. What you can expect in this video: – The shocking truth about why we rely on supplements in the first place. – A deep dive into whether those capsules are genuinely helping us. – Expert insights on which supplements might be worth your time and money. – The ones you might want to reconsider. So, whether you're a supplement addict, this video is for YOU! We will arm you with the knowledge to make informed decisions about your health and wellness. Don't forget to hit that like button, subscribe, and ring that notification bell, so you never miss out on our mind-expanding content. Let's bust those supplement myths wide open and find out if your daily routine is genuinely benefiting from these little health helpers. Join us in this exciting journey of discovery, and let's get to the bottom of this supplement sensation together!
Was this video helpful for you?
Was this video helpful for you?
"I was diagnosed with Liver Cirrhosis in March 2016 in Sangali City. I was absolutely shocked, as I never expected this to happen to that and me to this soon. We met Dr. Bipin B Vibhute and he answered all our queries and questions with absolute patience that we understood I need a transplant."
Angad Sadgar,(Transplant Year: 2019)
"A broken marriage followed by self-pity made me a drunker. Excessive consumption of alcohol was the reason due to which my liver got damaged. The damage was so severe that a liver transplant was the only option if I wanted to live. I have been extremely fortunate to get three chances in life. I have been…"
Pranav Kanani,(Transplant Year: 2019)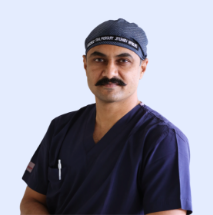 Dr. Bipin Vibhute
Liver & Multiorgan Transplant Surgeon