What is meant by alcoholic hepatitis?
Alcoholic hepatitis is
liver inflammation
due to excessive consumption of alcohol. If you have been consuming a huge amount of alcohol for a long period, then you will develop alcoholic hepatitis. However, the association of alcoholic hepatitis and alcohol drinking is complex. Because not all heavy alcohol drinkers are a patient of alcoholic hepatitis. Some moderate drinkers are also impacted by this liver disease.
The infection caused by inflammation or liver scars can be mild or severe. You might require a liver transplant if you are unable to receive treatment in the initial stages. The liver is the only organ that can filter harmful substances from the body's blood. In the process of removing alcohol from the body, the liver malfunctions.
It can remove only small doses of harmful substances like alcohol. Thus, excess consumption destroys cells while also causing serious injuries to the liver. If you are detected with Alcoholics Hepatitis, you should immediately stop drinking alcohol. If you do not, you might develop a high risk of liver damage.
Causes of Alcoholic Hepatitis
Alcoholic Hepatitis is developed when you are a frequent consumer of alcohol. Factors that play a pivot role in alcoholic hepatitis are
Alcohol produces highly toxic chemicals that break down the body process.
These toxic chemicals destroy the liver cells by triggering inflammation.
Continuous drinking develops scars that replace the healthy tissues of the liver.
Liver scarring is an irreversible phenomenon that is the last stage of the disease.
If you are a patient of hepatitis C and you continue drinking. You can develop liver cirrhosis.
If you are malnourished and you still drink, you can likely develop alcoholic hepatitis. This happens because alcohol restricts the body from absorbing nutrients. Thus, a lack of appropriate nutrients can further damage liver cells.
Ethanol is found in beer, wine, and other forms of liquor. It intoxicates several organs while also harms the central nervous system. Heavy doses of Alcohol can result in
Liver Scarring
Pancreas inflammation
Increased Blood pressures
Psychic disorders
High alcohol dependence
Excessive consumption of alcohol can harm a female fetus during pregnancy. Thus, it increases the sudden deaths of infants. Unintentional motor accidents can also occur due to this.
What are the potential symptoms?
Jaundice is one of the common symptoms of alcoholic hepatitis. If your skin and eyes turn yellow, you indicate signs of jaundice. Other signs include
Loss in appetite
Nausea
Vomit
Stomach Ache
Fever
Weight Loss
You can reverse alcoholic hepatitis by ceasing drinking. Some people can even develop alcoholic hepatitis without particular symptoms. It can lead to life-threatening complexes like liver failure. If your liver conditions worsen, signs contain –
Fluid build up in the upper abdomen
Change in behavior and confusion in decision making
Failure of liver and kidney
Remember, symptoms vary amongst different people. Thus, the severity of the disease might be varied.
Why alcohol hepatitis is risky?
Prolonged consumption of alcohol damages and destroys the liver cells. The liver scars replace liver tissues, impacting the functioning of livers. This further leads to the final stage of liver infection that is cirrhosis. Cirrhosis easily turns into liver failure.
Severe liver damage can impact the blood flow to kidneys, damaging both the livers and kidneys. If you are suffering from another hepatitis disease, you are at higher risk. You should be alert about your diet and consumption of alcohol. Because of alcohol limits the absorption of essential nutrients. It also suppresses appetite and forms a major source of calories. If you are obese then also you might be at high risk. Also, race, ethnicity, and genes impact the development of the alcoholic liver disease.
What are the Treatments?
There is no direct treatment for the alcoholic disease. So, you should stop drinking alcohol. The medication given by the doctor can reduce the progression of the disease. Liver scars can exist livelong but some reparation might be done by the liver. Treatments can only restore liver functions in a restricted manner.
If you visit the clinic, the doctor will advise for dietary changes. Thus, supplements and a specific diet will help to resurrect the nutrient balance of your body. This is helpful for you if you have been malnourished after prolonged alcohol consumption.
Several medications like corticosteroids and pentoxifylline reduce liver inflammation. In some severe cases, a liver transplant might be the only option for life survival. However, the searching donor might elongate and complicate the procedure of liver transplant.
How to reduce Alcohol Addictions?
Reducing alcohol consumption is one of the best treatments for Alcoholic Hepatitis. You can visit the doctor for alcohol treatment programs. You can enroll yourself for the programs that are available in and out of hospitals. However, the allotment of these programs depends on the severity of the addiction.
These programs are highly helpful in eliminating the addictions and thereby protecting the body from further harm. For instance, alcoholics anonymous helps and supports individuals that are willing to reduce alcohol addictions. Additionally, The National Institute on Alcohol Abuse and Alcoholism is a website that will help you. It will guide in locating the nearest treatment programs.
One should note that moderate alcohol drinkers can develop alcoholic hepatitis. Research shows us that 35% of these individuals having alcoholic hepatitis, while 55% of them are existing patients of liver cirrhosis. Thus, alcoholic hepatitis is a type of liver infection in regular alcohol drinkers.
Stopping alcohol drinking will reverse the liver in the initial stages. You should also remember that clear symptom is not showcased in any liver disease. Also, no direct treatment is available for alcoholic hepatitis. However, underlying treatments can slow the progression of the disease. In the case of severe damage, doctors recommend a liver transplant. You can always consult a doctor or visit a rehabilitation center for quitting alcohol.
Was this answer helpful for you?
Was this answer helpful for you?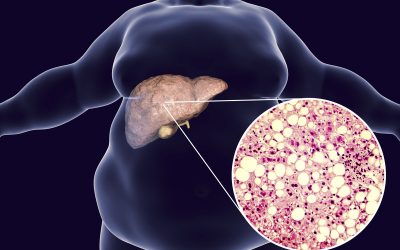 Indeed, certain lifestyle choices have a major effect on your body, and that leads to further complications. One of the most common ones includes obesity, which results in many...
read more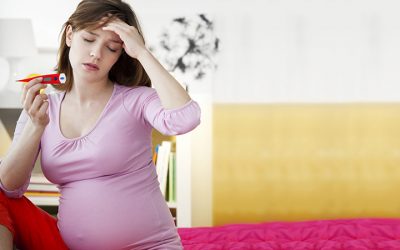 Jaundice is a condition that occurs in people as a symptom of other issues and is visible via a yellowing in their body. To be specific, this yellow discoloration happens in the...
read more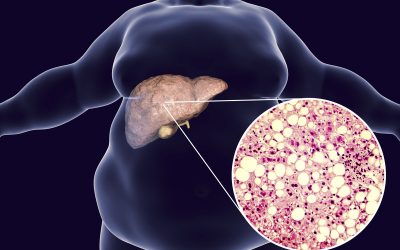 Indeed, certain lifestyle choices have a major effect on your body, and that leads to further complications. One of the most common ones includes obesity, which results in many...
read more
"I was diagnosed with Liver Cirrhosis in March 2016 in Sangali City. I was absolutely shocked, as I never expected this to happen to that and me to this soon. We met Dr. Bipin B Vibhute and he answered all our queries and questions with absolute patience that we understood I need a transplant."
Angad Sadgar,(Transplant Year: 2019)
"A broken marriage followed by self-pity made me a drunker. Excessive consumption of alcohol was the reason due to which my liver got damaged. The damage was so severe that a liver transplant was the only option if I wanted to live. I have been extremely fortunate to get three chances in life. I have been…"
Pranav Kanani,(Transplant Year: 2019)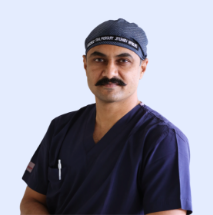 Dr. Bipin Vibhute
Liver & Multiorgan Transplant Surgeon