Exercise to Improve Your Liver Health
Exercise to Improve Your Liver Health
The idea that exercise is beneficial to one's health and well-being isn't new. It's generally agreed that working up a sweat has many physical and psychological benefits: it can make you feel better, raise your energy levels, support memory, aid weight loss, and nourish your muscles and bones. But that's not all; research consistently shows that exercise benefits liver health as well. This important organ, you see, doesn't do well with a sedentary lifestyle. Moving your body regularly is one of the best things you can do for your liver, apart from taking it easy on the alcohol and watching your waistline.
What effect does exercise have on liver health?
Obesity can cause fat molecules to accumulate in liver cells, causing inflammation and tissue damage in the area. Weight loss, fortunately, seems to have a significantly positive effect on liver health: the more weight you lose, the healthier your liver becomes. It's a straightforward formula. Regular exercise will help you lose weight. you can maintain a healthy weight and support your liver health.
Furthermore, some clinical trials claim that both resistance and aerobic exercise have shown great promise in reducing hepatic fat (fat accumulation in the liver) regardless of weight. Indeed, evidence shows that obese people who live inactive lifestyles are far more likely to develop liver disease than their weight-matched counterparts who are physically active. Physical exercise reduces liver fat by processes that are still largely unknown. It may be due to improved insulin resistance, which decreases the amount of free fatty acids circulating in the liver.
What kind of workout?
Your liver will benefit from any activity or form of exercise. However, if you want to restore your liver's health, this form of exercise is well worth considering. Doing a combination of aerobic exercise and resistance training multiple days a week, according to clinical evidence, will have the best results for your liver. Regardless of whether or not weight loss occurs, this exercise routine tends to reduce the amount of fat accumulated in liver cells. Obese people who exercised for 30-60 minutes five days a week lost 10% of their liver fat, even though their weight remained unchanged observed in a four-week study.
Even though it is more anaerobic than aerobic, high-intensity interval training (HIIT) is well known for its benefits to the liver. Another study found that after a 12-week HIIT programme, participants lost 39% of their liver fat. Plus, by doing HIIT, you'll just need to spend 30 minutes in the gym, so you won't have to waste an hour slogging away on a treadmill. It's efficient and effective.
Resistance exercise, while being more concentrated and briefer than aerobic activity, can still result in a reduction in liver fat levels. Three months of resistance exercise – 40 minutes three days a week – dramatically improved liver health. The research also found that working out in the gym resulted in a significant reduction in blood cholesterol levels, which helped the liver even more. With this in mind, don't forget to include strength exercise in your liver-friendly regimen.
Examples of aerobic exercise
Dancing
Tennis
Cycling
Hiking
Swimming
Brisk walking
Jogging or running
Examples of resistance training
Using free weights – dumbbells, kettlebells, and barbells
Using weighted machines
Using medicine balls
How much?
While the quality of your workouts is important, research shows that consistent exercise takes precedence. Participants who worked out twice a week for a year saw similar changes in liver fat, regardless of whether their exercises were low-to-moderate or moderate-to-high intensity. The take-home message when it comes to nourishing your liver is to exercise daily. Find something that you like and stick to it. You don't want to begin seeing physical exercise as a "chore," as this will only cause you to stray from your fitness plan. Since dedication is so important for liver health, make a concerted effort to find an activity that you enjoy. Maybe it's the prospect of running in a park that motivates you to put on your running shoes? Maybe it's working up a sweat with your mates in a Zumba class that keeps you going? Or maybe it's a chat with your walking group that makes you want to get out of the house? Whatever it is, pick your favourite and jump right in. Adults should engage in at least 150 minutes of moderate exercise and two strength-training sessions a week, according to the NHS, to keep their liver and the rest of their bodies in top condition.
Top Tips:
Starting a new workout regimen may be difficult, but it's even more difficult if you're overweight or obese. But believe us when we say it's worth the blood, sweat, and tears. Physical exercise will not only help you lose weight and benefit your liver, but it will also boost your mood and alter your self-perception. Often begin by gradually increasing the intensity and length of your workout sessions. Begin with 20 to 30 minutes of low-intensity exercise every day, and gradually increase the intensity and length of your workout sessions. As previously said, always choose a workout that you enjoy! It's important to remember that the fact that you're exercising is much more important than the type of exercise you're doing.

Do Keep in Mind
Unfortunately, exercise alone will not have the results your liver needs. Physical exercise works better when combined with a well-balanced diet. You should eat a balanced and colourful diet that is rich in whole grains, fruits, vegetables, protein, fibre, and healthy fats to maximise the transformative potential of your workout routine. Drink plenty of water, too, as this will help the liver function properly. Finally, be on the lookout for liver health; foods high in sugar, salt, and saturated fat can only sabotage your efforts to nourish your liver.
Was this blog helpful for you?
Was this blog helpful for you?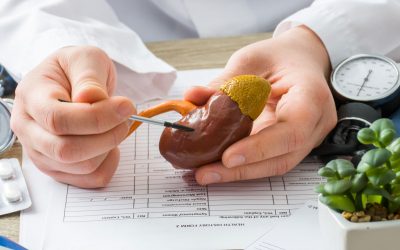 Transplantation is a treatment, not a cure. A kidney is an organ that filters waste from the blood and other fluids, and thereby removes it from the body in the form of urine....
read more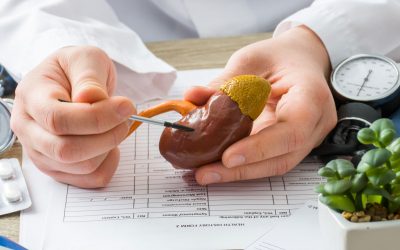 Transplantation is a treatment, not a cure. A kidney is an organ that filters waste from the blood and other fluids, and thereby removes it from the body in the form of urine....
read more
"I was diagnosed with Liver Cirrhosis in March 2016 in Sangali City. I was absolutely shocked, as I never expected this to happen to that and me to this soon. We met Dr. Bipin B Vibhute and he answered all our queries and questions with absolute patience that we understood I need a transplant."
Angad Sadgar,(Transplant Year: 2019)
"A broken marriage followed by self-pity made me a drunker. Excessive consumption of alcohol was the reason due to which my liver got damaged. The damage was so severe that a liver transplant was the only option if I wanted to live. I have been extremely fortunate to get three chances in life. I have been…"
Pranav Kanani,(Transplant Year: 2019)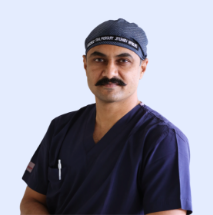 Dr. Bipin Vibhute
Liver & Multiorgan Transplant Surgeon