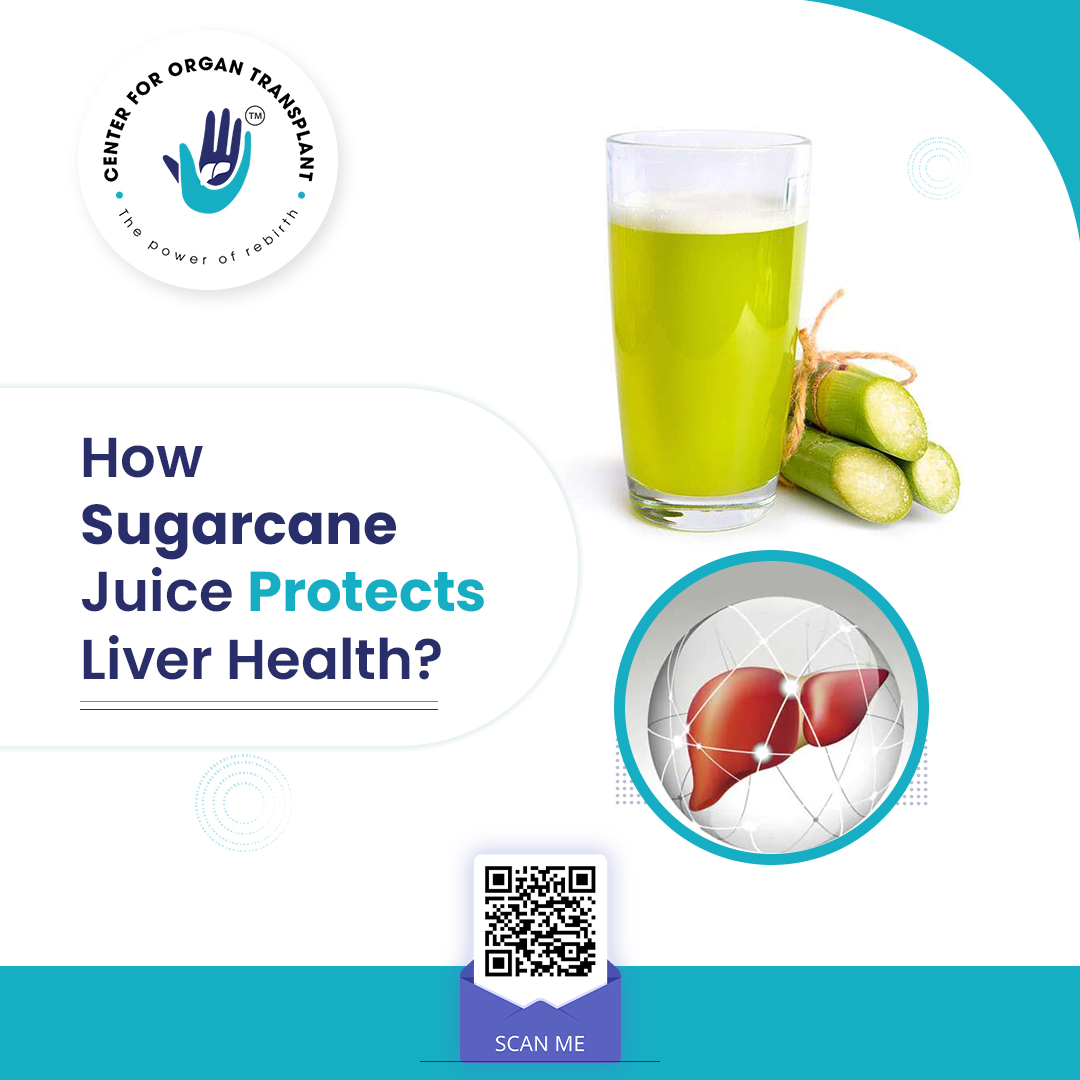 Toxin Elimination:
Detoxification is the process of eliminating toxins from the body. The first step in lowering the toxic load is to cut back on processed carbohydrates, tobacco, alcohol, and excessive coffee drinking. One of the most delicious and effective ways to cleanse your liver is to drink a glass of naturally sweet and healthy sugarcane juice, also known as ganne ka ras.
Sugarcane's contains vitamin C and antioxidants, which help in development of liver and bile detoxification enzymes and boost the liver's cleansing process. Sugarcane juice has high calcium, magnesium, potassium, iron, and manganese content, making it an alkaline-forming food, and it aids in creating a more hospitable pH equilibrium. Cancer cannot thrive in an alkaline environment, which is why studies have shown that it is effective in treating cancer, particularly liver, prostate, and breast cancer.
Replenish & Rejuvenate:
Sugarcane juice aids in the correct functioning of the liver by strengthening it. Sugarcane juice, which is high in nutrients, minerals, and vitamins, has medicinal effects that help normalize blood and bile damage, nourish the body, and revitalize the liver.
Sugarcane is thought to be the most effective home treatment for treating jaundice. It works by replenishing your body's depleted proteins as well as the nutrients it requires to recover swiftly. To swiftly recover from jaundice, drink a glass of sugarcane juice with a splash of lemon every day.
Maintains the body's fluid balance:
Carbohydrates and iron are thought to be abundant in sugarcane juice. As a result, it's best used as a quick energizer.
People with the liver disease tend to vomit a lot and lose a lot of fluids as a result. It can cause electrolyte imbalances in the body, exacerbating health problems.
Sugarcane juice is high in potassium, minerals, and other necessary nutrients, so drinking it regularly will help maintain fluid equilibrium in the body and supply it with the energy and vigour it requires.
Aids in Digestion:
Inflammation of the liver and bile duct blockage are two of the most prevalent symptoms of liver disease, and both of these factors make food digesting difficult. Sugarcane juice can be used as a therapy for this condition.
Natural sugarcane juice is high in potassium, which helps the stomach secrete digestive juices, and it also helps to keep gastrointestinal illnesses at bay. Its regular consumption can aid in the healthy functioning of the liver after jaundice or any other liver-related ailment, soothe digestive difficulties, speed up and ease the healing process.