क्या गन्ने का रस पीलिया के इलाज में मदद कर सकता है? Dr. Bipin Vibhute
In this video, Dr. Bipin Vibhute has spoken about SugarCane Juice and how it is helpful for jaundice. Jaundice is typically a sign indicating the presence of underlying diseases involving liver dysfunction. It's a disease that causes yellowish discoloration of the skin, sclerae (white part of the eye), and other mucous membranes. Sugarcane Juice can help you to recover your liver damage and is helpful in Jaundice too.
Drinking sugarcane juice on a regular basis has been proven to promote the body's natural cleaning process, thereby eliminating toxins from the system and boosting metabolism. Sugarcane juice has antioxidant property as it has flavonoids and phenolic compounds which makes the skin healthy, shiny, soft, supple, and fair as well as prevents early aging and wrinkles. Sugarcane juice helps strengthen your liver and is thus suggested as a remedy for jaundice. Jaundice is a condition where you find yellow pigmentation of the skin and membrane due to elevated levels of a substance known as bilirubin in bodily fluids and is triggered by the poor functioning liver.
Watch the full video to know the right method and Quantity of Sugar cane juice Intake to enjoy a healthy and happy life. To know more about liver and liver care tips Subscribe to our channel.
Stay Tuned for more liver care tips.
The language used in this video is #Hindi.
Visit the website: https://thelivertransplant.com/
Don't forget to subscribe to our channel: https://www.youtube.com/channel/UCp_m…
You can follow me on other platforms:
Dr.Bipin Vibhute:
https://www.facebook.com/livertranspl… https://www.instagram.com/drbipeenvib…
About Dr.Bipin Vibhute and this channel:
—————————————————————–
Dr. Bipin Vibhute is the program director of the Center for Organ Transplants, Sahyadri Hospitals ( Pune, Nashik & Karad ). He is famous for his outstanding surgical skills, great patient rapport, down-to-earth nature, and infectious smile. Through this channel, we are bringing a lot of information related to the liver, its various diseases, and some important information. So, stay updated, subscribe, like, and share our channel.
Thanks!
Was this video helpful for you?
Was this video helpful for you?
"I was diagnosed with Liver Cirrhosis in March 2016 in Sangali City. I was absolutely shocked, as I never expected this to happen to that and me to this soon. We met Dr. Bipin B Vibhute and he answered all our queries and questions with absolute patience that we understood I need a transplant."
Angad Sadgar,(Transplant Year: 2019)
"A broken marriage followed by self-pity made me a drunker. Excessive consumption of alcohol was the reason due to which my liver got damaged. The damage was so severe that a liver transplant was the only option if I wanted to live. I have been extremely fortunate to get three chances in life. I have been…"
Pranav Kanani,(Transplant Year: 2019)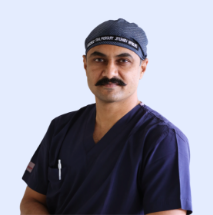 Dr. Bipin Vibhute
Liver & Multiorgan Transplant Surgeon