बिना किसी कठिन diet के कैसे करे WEIGHT LOSS || (The Secret Of Fasting ) || Dr Bipin Vibhute
This is Awareness Video Message From Dr. Bipin Vibhute (Liver & Multiorgan Transplant Surgeon India) on the occasion of World Hepatitis Day 2022.
Today's Modern And Sedentary Lifestyle Is Causing: Fatty Liver, Alcoholic Liver Diseases And Related Liver Ailments Are increasing Day by Day.
Liver Problems Also Bring Other Health Issues Like:
-Diabetes
– Hypertension
– Obesity
So People Must Know About Some Preventable Disease Like, Hepatitis A, Hepatitis B& Hepatitis C And For that there Are Some Good Vaccine Are Available.
For More Infomation Watch Full Video.
Was this video helpful for you?
Was this video helpful for you?
"I was diagnosed with Liver Cirrhosis in March 2016 in Sangali City. I was absolutely shocked, as I never expected this to happen to that and me to this soon. We met Dr. Bipin B Vibhute and he answered all our queries and questions with absolute patience that we understood I need a transplant."
Angad Sadgar,(Transplant Year: 2019)
"A broken marriage followed by self-pity made me a drunker. Excessive consumption of alcohol was the reason due to which my liver got damaged. The damage was so severe that a liver transplant was the only option if I wanted to live. I have been extremely fortunate to get three chances in life. I have been…"
Pranav Kanani,(Transplant Year: 2019)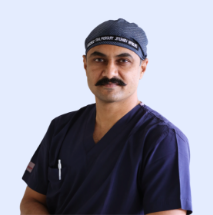 Dr. Bipin Vibhute
Liver & Multiorgan Transplant Surgeon