All You Need to Know About – Liver health? Alcohol & its effects ? When to check Your Liver ?
8 Questions Everyone Wants to Ask A Liver Expert!
-Get Answers from the Best Liver Surgeon Now!
– Dr. Bipin Vibhute
On an occasion of Doctors day and touching approx. 50,000 subscribers, we bring our surprise video on demand to our viewers. In today's digitation era people search everything on the internet even information about their health. In this video, the Doctor will answer some shortlisted frequently asked questions.
0.45- Q1. Is it right to search for information about ant disease on the Internet instead of immediately visiting a doctor?
Ans. Google indeed provides you with good knowledge but not all information is correct. It can be misleading as Google provides you only basic and limited knowledge. Visit your doctor for the best treatment and details information as Information with emotions becomes knowledge.
3.05- Q2. Should we trust the extensive information about Liver disease available on the internet?
Ans. Most search articles on Google about liver include Fatty liver and its sub-type. It can land up with bigger problems like liver cirrhosis. In some articles, it is mentioned that Liver cirrhosis can be reversible but according to medical science it is not reversible. It could be stabilized or control its symptoms but it can be cured with any medicine. Therefore it should be get treated on time.
6.11- Q3. Is alcohol the only reason for liver disease?
Ans. It is true that alcohol can damage your liver but as per data only 30-40 % of patients with liver disease have it as a reason to blame. There are many other causes of liver disease like Hepatitis B & C, Diabetes, hypertension, genetic disorder, any medicines, etc.
8.6- Q4. Can Hepatitis B&C patients can, lead a normal life?
Ans. Yes, you can live a normal life by taking some effective medicine available on the market. But you must be in doctor follow-up and get treatment to live a normal life. It is not a Contagious Disease.
10.1 – Q5. How often should a patient with liver disease visit his doctor? Also, how often should they get their medical tests done?
Answer. Talking on this topic, Dr. Vibhute sir has given the duration of the test according to different liver problems like
a) Fatty liver patients should get tested once in two years.
b) If the patient has problems like diabetes, cholesterol, and blood pressure, then he should get the liver checked every year.
c) In case of cirrhosis or early liver disease, it should be checked in 3-6 months. Sir has explained in detail what tests are involved in this.
13.12- Q 6. If someone regularly consumes alcohol then how often should he get a liver test done?
Ans- Talking on this topic, Sir told that drinking alcohol is injurious to health but still if someone takes it regularly then how much quantity should be taken, this sir has told in the previous video And if someone is completely fit and does not consume alcohol, then he has been advised for an annual basic health checkup.
15.56- Q 7. Is liver disease (fatty liver or liver cirrhosis) similar in any group age or in smaller children it is different?
Ans – yes, in smaller children fatty liver disease is mainly caused due to obesity. Obesity is a disease, we can not control the liver disease once it develops, but you can always control its underlying conditions. It can be checked by a proper test conducted. While in adults, it's due to certain health problems progress with age like Hep – B, Hep- C, drugs induced, rest are autoimmune disease like Wilson, genetic disorders, any metabolic disorders. If found above, the issue should consult a Specialist. In short liver disease can affect anyone irrespective of age, from newborn babies to the pediatric age group of 4-14 yrs or even teenagers.
Q8. what are the most essential & important medical tests which should be a part of our annual health checkup?
Ans – A normal healthy adult above 20yrs needs a check-up once every 2 – 3 years, in fact, every individual needs an annual health checkup. For those above 50 yrs age, you should go for an advanced health check-up, where your all organs are examined.
hank you About Dr. Bipin Vibhute and this channel: ____________________________________
Dr. Bipin Vibhute is the program director of the Center for Organ Transplants, Sahyadri Hospitals ( Pune, Nashik & Karad ). He is famous for his outstanding surgical skills, great patient rapport, down-to-earth nature, and infectious smile. Through this channel, we are bringing a lot of information related to the liver, its various diseases, and some important information. So, stay updated, subscribe, like, and share our channel.
Was this video helpful for you?
Was this video helpful for you?
"I was diagnosed with Liver Cirrhosis in March 2016 in Sangali City. I was absolutely shocked, as I never expected this to happen to that and me to this soon. We met Dr. Bipin B Vibhute and he answered all our queries and questions with absolute patience that we understood I need a transplant."
Angad Sadgar,(Transplant Year: 2019)
"A broken marriage followed by self-pity made me a drunker. Excessive consumption of alcohol was the reason due to which my liver got damaged. The damage was so severe that a liver transplant was the only option if I wanted to live. I have been extremely fortunate to get three chances in life. I have been…"
Pranav Kanani,(Transplant Year: 2019)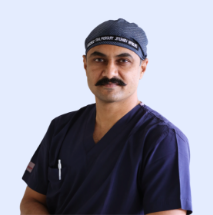 Dr. Bipin Vibhute
Liver & Multiorgan Transplant Surgeon