Yoga Poses for Healthy Liver (Yoga Day) – Dr. Bipin Vibhute
Ladies and gentlemen, as a doctor, I stand before you today to emphasize the profound significance of incorporating yoga into your daily lives. Let me reveal a secret that holds immense power: yoga is not just a physical exercise; it is a transformative journey that nurtures your mind, body, and soul. In this fast-paced world, stress lurks around every corner, affecting our well-being. But fear not, for yoga acts as a shield, empowering you to conquer stress and find balance amidst chaos. The ancient wisdom behind yoga's graceful postures and controlled breathing techniques creates a harmonious symphony within your body, fostering mental clarity, and boosting your overall health. The journey awaits, and the rewards are boundless. Embrace yoga, and embrace a life of holistic well-being.
Was this video helpful for you?
Was this video helpful for you?
"I was diagnosed with Liver Cirrhosis in March 2016 in Sangali City. I was absolutely shocked, as I never expected this to happen to that and me to this soon. We met Dr. Bipin B Vibhute and he answered all our queries and questions with absolute patience that we understood I need a transplant."
Angad Sadgar,(Transplant Year: 2019)
"A broken marriage followed by self-pity made me a drunker. Excessive consumption of alcohol was the reason due to which my liver got damaged. The damage was so severe that a liver transplant was the only option if I wanted to live. I have been extremely fortunate to get three chances in life. I have been…"
Pranav Kanani,(Transplant Year: 2019)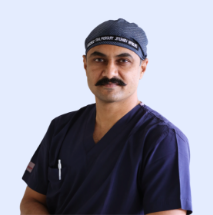 Dr. Bipin Vibhute
Liver & Multiorgan Transplant Surgeon