लिवर कैंसर क्या हैं । Liver Cancer Types Hindi: लिवर कैंसर के लक्षण, कारण और बचाव
What is a Liver Cancer?
Situated under the ribs in the upper right-hand side of the human abdomen, the liver works to break down toxins and medications that remain in the bloodstream. Also, it performs major functions like storing glucose and produces bile that helps in the digestive process.
However, when harmful elements pass through this organ or the pre-existing cells transform into such, cancer in the liver occurs. To be specific, there are two main versions of liver cancer that have high prevalence- metastatic (secondary) and primary.
2. Liver Cancer Types and Stages
To classify, the two main types of liver cancer occur under different circumstances and have different effects. Depending on where and how it originated, liver cancer is classified as metastatic or secondary, and primary liver cancer.
i. Secondary Liver Cancer –
Since the liver is where most of the particles accumulate through the lymphatic system and bloodstream, every cell reaches here. As a result, the cancerous cells from a primary cancerous organs can reach this region and affect the liver, causing metastasis. Not to mention, any variety of cancer can cause the growth of such tumors, including bowel cancer, melanoma, breast cancer, pancreatic cancer, etc.
ii. Primary Liver Cancer –
Since this type of cancer occurs over time or as a result of another liver disease, it is harder to find it soon. Thus, you need to visit a liver cancer specialist to ascertain your condition if you suspect anything. The cancer cells form on any part of the liver, and often at more than one place. Moreover, there are different variations of this cancer, depending on the causes, intensity, and region.
a. Liver angiosarcoma- This is a rare type and very dangerous as it is detected usually at the last stages. This attacks the blood vessels mainly and then spreads around.
b. Cholangiocarcinoma- This happens in the bile ducts of the patient, and is relatively common.
c. Hepatoma- Forming in the hepatocytes cells, it travels further to other parts like the stomach, liver, and pancreas. Alcohol abuse is the main factor for this, and it is the most common of these cancers.
d. Hepatoblastoma- A liver cancer prognosis shows this rare type of cancer mainly in children below 3 years.
There are different stages of liver cancer as well, and the doctors recommend the treatments accordingly. In fact, the visibility of the symptoms is different as per the stage, as seen in the prognosis. There are four types of staging systems too, including the TNM system, the CLIP system, the BCLC system, and the Okuda system. The following liver cancer stages are according to the current AJCC system.
● IA A tumor of 2cm size or less has not formed in the blood vessels.
● IB- The tumor has not grown too much and has remained in its place of origin.
● II- The 2cm tumor has gotten into the blood vessels or various tiny tumors have formed (total 5cm length altogether).
● IIIA- The size and density have gotten more aggressive, and one of them is 5cm at least.
● IIIB- One of the tumors has matured in the important veins of the liver (hepatic or portal vein).
● IVA- The tumor (or tumors) has branched out into the lymph nodes. Liver cancer symptoms are better visible now.
● IVB- Cancer has spread to distant crucial organs like lungs or bones; lymph nodes may have these too.
Watch our full video for complete knowledge.
अधिक जानकारी के लिए पूरा वीडियो देखे। आप अपने प्रश्न कमेंट बॉक्स में भी दाल सकते या हमें कॉल करे – +91 – 9202247365 / +91 – 9209145678
The language used in this video is #Hindi.
Previous Video on SUPERFOOD for Better Liver Health: https://youtu.be/YAWqZxK0zgc
Visit website: https://thelivertransplant.com/
Don't forget to subscribe to our channel: https://www.youtube.com/channel/UCp_m…
You can follow me on other platforms: Dr.Bipin Vibhute: https://www.facebook.com/livertranspl…
Dr.Bipin Vibhute: https://www.instagram.com/drbipeenvib…
About Dr.Bipin Vibhute and this channel: ______________________________________
Dr. Bipin Vibhute is the program director of the Center for Organ Transplants, Sahyadri Hospitals ( Pune, Nashik & Karad ).
He is famous for his outstanding surgical skills, great patient rapport, down-to-earth nature, and infectious smile. Through this channel, we are bringing a lot of information related to the liver, its various diseases, and some important information. So, stay updated, subscribe, like, and share our channel. Thanks!
Was this video helpful for you?
Was this video helpful for you?
"I was diagnosed with Liver Cirrhosis in March 2016 in Sangali City. I was absolutely shocked, as I never expected this to happen to that and me to this soon. We met Dr. Bipin B Vibhute and he answered all our queries and questions with absolute patience that we understood I need a transplant."
Angad Sadgar,(Transplant Year: 2019)
"A broken marriage followed by self-pity made me a drunker. Excessive consumption of alcohol was the reason due to which my liver got damaged. The damage was so severe that a liver transplant was the only option if I wanted to live. I have been extremely fortunate to get three chances in life. I have been…"
Pranav Kanani,(Transplant Year: 2019)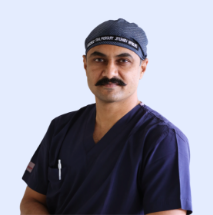 Dr. Bipin Vibhute
Liver & Multiorgan Transplant Surgeon