Secret Health Benefits Of Curd | Dr Bipin Vibhute (Liver Surgeon)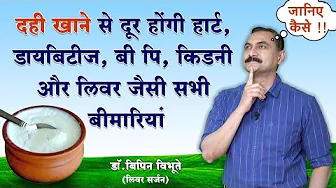 We all know that curd is a major part of Indian food culture, but we lack knowledge about its magical medical properties and hence we are limiting its intake day by day. Curd has the power to cure chronic illness/disease and many other health conditions. In this video, Dr. Bipin Vibhute is helping us understand these secret and magical benefits of curd and how it can help in curing, healing, and preventing nearly every possible health condition, and why we should bring back this delicacy to our food plate. To know more about health and healthcare tips from a surgeon himself Subscribe to our channel. Stay Tuned for some valuable medical advice. The language used in this video is #Hindi. The Music used in this video is #Creative Minds by Benjamin Tissot Visit the website: https://thelivertransplant.com/ Don't forget to subscribe to our channel:
Was this video helpful for you?
Was this video helpful for you?
"I was diagnosed with Liver Cirrhosis in March 2016 in Sangali City. I was absolutely shocked, as I never expected this to happen to that and me to this soon. We met Dr. Bipin B Vibhute and he answered all our queries and questions with absolute patience that we understood I need a transplant."
Angad Sadgar,(Transplant Year: 2019)
"A broken marriage followed by self-pity made me a drunker. Excessive consumption of alcohol was the reason due to which my liver got damaged. The damage was so severe that a liver transplant was the only option if I wanted to live. I have been extremely fortunate to get three chances in life. I have been…"
Pranav Kanani,(Transplant Year: 2019)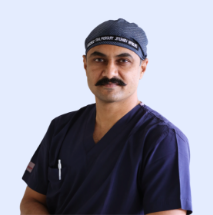 Dr. Bipin Vibhute
Liver & Multiorgan Transplant Surgeon