The One Magical Cure for Heart attack, Liver Problems, Cholesterol, Diabetes | Dr. Bipin Vibhute.
This Video is specially made on request of our viewers and patients, they are worried about the quality of the curd they eat, and confused about which curd is better the one which is made from cow's milk or buffalo's milk? The curd which you buy from stores and consume nearly every day, Is it safe for you? and good for your health?? Or should you prefer homemade curd? To find answers to all your questions, watch this video till the end. 0.00- 0.20 Introduction 0.21- 0.35 Conclusion of Previous Video 0.36- 0.50 Types of Curd 0.51- 2.50 Difference between Curd 2.50-3.24 Conclusion To know more about health and healthcare tips Subscribe to our channel. Stay Tuned for more liver care tips. The language used in this video is #Hindi. The Music used in this video is # Creative Minds by Benjamin Tissot Visit the website: https://thelivertransplant.com/
Was this video helpful for you?
Was this video helpful for you?
"I was diagnosed with Liver Cirrhosis in March 2016 in Sangali City. I was absolutely shocked, as I never expected this to happen to that and me to this soon. We met Dr. Bipin B Vibhute and he answered all our queries and questions with absolute patience that we understood I need a transplant."
Angad Sadgar,(Transplant Year: 2019)
"A broken marriage followed by self-pity made me a drunker. Excessive consumption of alcohol was the reason due to which my liver got damaged. The damage was so severe that a liver transplant was the only option if I wanted to live. I have been extremely fortunate to get three chances in life. I have been…"
Pranav Kanani,(Transplant Year: 2019)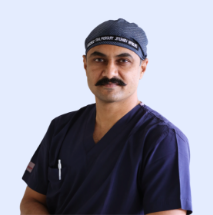 Dr. Bipin Vibhute
Liver & Multiorgan Transplant Surgeon