A Rare Surgery : For the first time in the World, In India – Dr. Bipin Vibhute
For the First Time In The World ; Rare Feat- Successful 3 Surgeries at once, in Pune ! Saving Heart, Liver, and other Major Organs at the same time, in the same surgery – on a 48-year-old male patient who is also a doctor himself! An extraordinary Victory for Dr Bipin Vibhute and his Team of Expert Surgeons, and Dr Sandeesp Tadas CTVS , Dr Suhas Hardas Cardiologist , at Sahyadri Hospital Pune. All 3 Major Surgeries were crucial and challenging. Firstly AVR – Aortic Valve Replacement because the patient was diagnosed with Aortic Stenosis a condition where the aortic valve was narrowed hence restricting the blood supply from the lower left heart chamber to the Aorta – which further supplies blood to the brain, muscles, and rest of the body. The second surgery was the Coronary Artery Bypass Graft (CABG) or what we commonly know as Bypass Surgery, the patient had blockages due to which the blood and Oxygen supply to the Heart was restricted keeping his heart health at stake, Grafts of new veins were surgically created to bypass the block and for smooth flow of blood towards the heart. The Third was the Living Donor Liver Transplant the patient had liver cancer too hence a part of his wife's liver was transplanted successfully. Transplant is normally not even possible to consider along with any other risky surgery, and moreover here it was a Bypass and Valve replacement which requires blood thinners post-surgery and in turn increased chances of mortal bleeding in between the transplant surgery, but I can now proudly acclaim the rewards of this massive success with my efficient team and state-of-the-art facilities at Sahyadri Hospital, Pune. The complications were multiple and lethal, but only after an expert analysis, accurate, impartial & objective study, an outstanding team of doctors, their experience of handling similar cases, and top-notch time management turned our miraculous desire into a successful surgery in the world. I consider this as a new beginning of saving Lives the medical way, like never before, and strive for the betterment of Health for everyone in need – Dr Bipin B Vibhute Liver and Multi-Organ Transplant Surgeon, Pune To know more about health and healthcare tips Subscribe to our channel. Stay Tuned for more liver care tips.
Was this video helpful for you?
Was this video helpful for you?
"I was diagnosed with Liver Cirrhosis in March 2016 in Sangali City. I was absolutely shocked, as I never expected this to happen to that and me to this soon. We met Dr. Bipin B Vibhute and he answered all our queries and questions with absolute patience that we understood I need a transplant."
Angad Sadgar,(Transplant Year: 2019)
"A broken marriage followed by self-pity made me a drunker. Excessive consumption of alcohol was the reason due to which my liver got damaged. The damage was so severe that a liver transplant was the only option if I wanted to live. I have been extremely fortunate to get three chances in life. I have been…"
Pranav Kanani,(Transplant Year: 2019)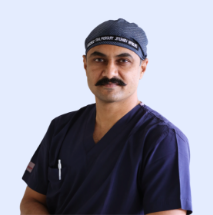 Dr. Bipin Vibhute
Liver & Multiorgan Transplant Surgeon