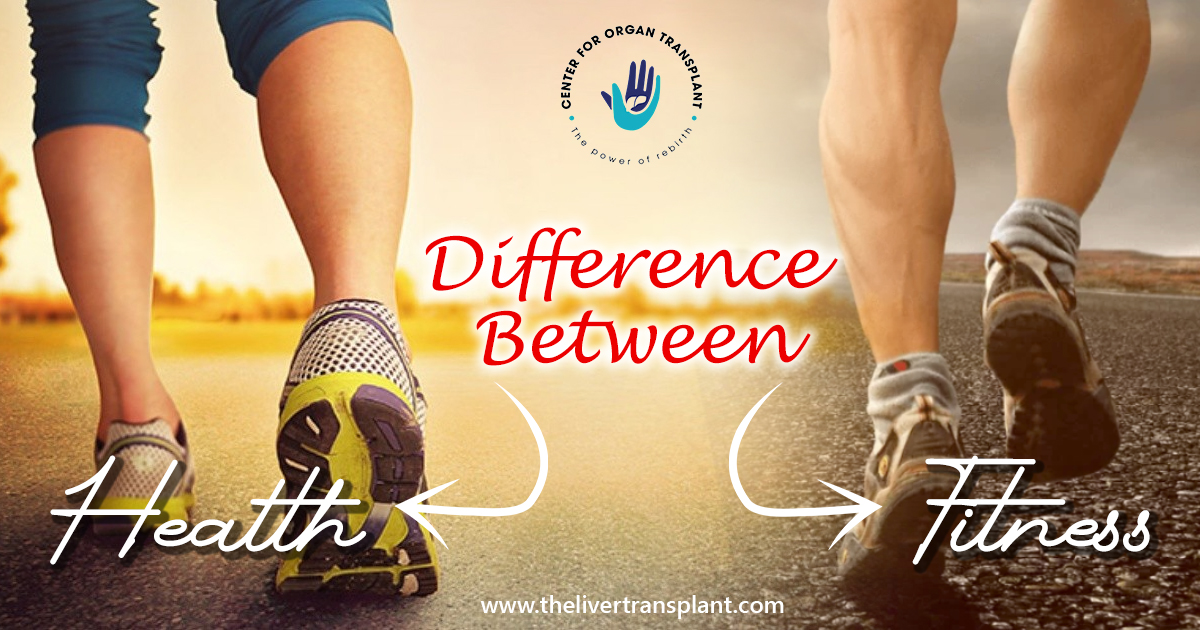 What is Health and fitness
There's no question that leading a healthy lifestyle is important for our overall wellbeing. And while there are many different factors that contribute to our health, fitness is definitely one of the most important. Regular exercise has been shown to improve mental health, increase lifespan and protect against conditions like heart disease, stroke, cancer and diabetes.
There are many different ways to achieve fitness, and what works for one person might not work for another. But there are some basic tenets that everyone should follow in order to lead a healthy life. Eating nutritious foods, maintaining a healthy weight, getting regular exercise and enough sleep, and managing stress are all key components of fitness.
The problem of all of us is that we get confused in understanding HEALTH & FITNESS or else we consider them as the same, but this is the mistake we keep repeating. But if we talk about physical effects, then these two things are completely different from each other – and understanding them is the golden key to maintaining health!!!!
What is Health?
WHO defines health as: "Health is a state of complete physical, mental and social well-being and not merely the absence of disease or infirmity."
Health is a condition in which a person is physically (where in his body, sleeping, eating and drinking all these functions well), mentally (where he is better than himself and the people around him maintain relations), and socially (where he can get a good place in the society, and can treat other people in an acceptable manner) only then he can be called healthy, only the absence of disease or weakness does not make it healthy. Can be said!
What is Fitness?    
There are 5 important parts of fitness –
1) Aerobic Fitness or Cardiovascular Fitness
2) Muscular Strength
3) Muscular Endurance
4) Flexibility
5) Body Composition
1) Aerobic Fitness or Cardiovascular Fitness –
AEROBIC means in simple language, which is related to OXYGEN, that is, those exercises in which blood is pumped more quickly in your body, and the work of reaching OXYGEN to each and every part of your body is being done faster.
When you do SWIMMING, RUNNING, JOGGING, WALKING, in the office or at home, going up and down the stairs, in many such common daily activities, we use CARDIOVASCULAR / AEROBIC FITNESS.
2) Muscular Strength –
That is, how much maximum strength your MUSCLES can use in one attempt, such as lifting WEIGHT LIFT in the GYM, lifting some heavy things in the house or carrying a big box from one place to another, your MUSCULAR STRENGTH is useful in all these activity.
3) Muscular Endurance –
Is Endurance and strength similar? Is it the same thing to walk 1 KM carrying a 4 Kilo box and to stand at one place for 20 minutes carrying a 6 Kilo box?
This is MUSCULAR ENDURANCE i.e. how much power you can use to do one thing continuously. Like doing DEAD-LIFTS in the gym!
Whereas MUSCULAR STRENGTH is called that where essential MUSCLES of your body, together for how long they can continuously exert strength on one thing is seen.
4) Flexibility –
This is probably the most commonly used strength related to health in normal life, whether it is to lift something that has fallen down or to remove something hanging above, whether it is to turn and look back completely, or to bend down to look down, everything depends on your flexibility! So in simple language, FLEXIBILITY means your body and all parts of the body, STRETCHING, HOLDING and PHYSICAL MOVEMENTS, how fast, easily all these are measured by the rate of FLEXIBILITY.
5) Body Composition –
BODY COMPOSITION means, what part of your body weight is FAT and what part is LEAN TISSUE (part made of bones, muscles and ORGANS) in total body weight. How much part of our body is made up of water, FAT, muscles, and bones, that is BODY COMPOSITION and it is more important to know.
In short,  that just sitting at home, eating the right food at the right time, or lifting weights by going to the gym, going out for a walk, always just RUNNING or running on the treadmill in the GYM, by doing one of these things, we We will not be able to be healthy in the right way – we have to maintain the health of the body by understanding the aspects of health, in all the types of health mentioned now, and only then we will definitely be able to become a HEALTHY HUMAN.
One way to do this is by working out with a friend or family member. This way, you can motivate each other to stay on track. Another way is to try new and interesting workouts. If you get bored of your usual routine, you're less likely to stick with it. Finally, make sure to set realistic goals for yourself. If you're too strict with your diet or workout routine, you're more likely to give up altogether.
So don't be discouraged if you slip up sometimes. Just remember that leading a healthy and fit lifestyle is a journey, not a destination. And with some planning and effort, you can make it fun and rewarding every step of the way.