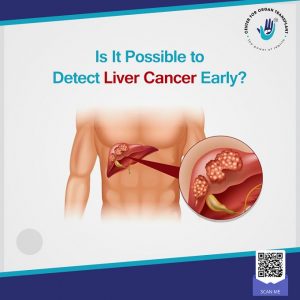 It's challenging to detect liver cancer early since signs and symptoms don't always present until advanced. Because the right rib cage conceals most of the liver, small liver tumours are challenging to detect on a physical examination. It's possible that by the time a tumour can be felt, it's already pretty enormous.
There are currently no generally approved screening tests for persons who are at average risk of liver cancer. (When people are screened for cancer, they are tested even if they have no symptoms or a history of cancer.) However, testing may be advised for some persons who are at a higher risk.
Testing people at high risk for liver cancer
Cirrhosis has been seen in many people with liver cancer for a long time (scar tissue formation from liver damage). If a patient with cirrhosis becomes worse for no apparent reason, doctors may perform tests to search for liver cancer.
Some doctors recommend monitoring for liver cancer every six months with alpha-fetoprotein (AFP) blood tests and ultrasound exams for persons who have cirrhosis (from any cause), genetic hemochromatosis, or persistent hepatitis B infection (even without cirrhosis). Screening has been associated with a better prognosis for liver cancer in several studies.
AFP is a protein that can be detected in the blood of liver cancer patients. However, screening for high AFP levels isn't a foolproof way to detect liver cancer. The AFP levels of many people with early liver carcinoma are normal. Other types of cancer and some non-cancerous illnesses can cause an increase in AFP levels.