Liver & Its Functions
The liver is an indispensable part of our digestive system, and amongst the most crucial organs in our body. It successfully performs over 500 jobs that keep you going through the day. The liver acts as a filter, helping digest the food by completely straining out bad chemicals and substances from it. The liver can multi-task at a time by performing numerous things. It is the only human organ in our body that can regenerate itself by forming new tissue. Thus, making it an amazing organ. If in a certain case a significant amount of the liver is removed due to a particular disease, it regenerates itself to its normal size.
The liver performs multiple functions which are as follows:
Liver Purifies Your Blood:

The liver helps destroy all the harmful toxins that enter our blood vessels and then detoxifies it completely. Some of which can simply be hormones like estrogen and aldosterone, or by-product of a normal metabolic function, like breaking down protein, whereas others may be inhaled or ingested substances like drugs, alcohol, or other harmful Chemicals.
Liver Keeps You Energized:
Our body needs carbohydrates for energy. It's a well-known fact that we all need carbohydrates for energy. But the job of releasing the vital energy is done by the liver itself. When the carbohydrates are broken down into glucose in our gastrointestinal tract, the glucose is released in the bloodstreams, from where it is carried to the liver for regulating and maintaining its levels. The liver stores excess glucose in the form of glycogen, which can easily be converted back into glucose when the blood sugar levels drop during exercise or in between meals.
Liver Makes Enough Bile:
The liver produces a yellowish-green substance which is thick in consistency known as the bile juice. It is a digestive juice that enables the small intestine to appropriately break down and absorb fats, cholesterols, and some vitamins into the bloodstream. The bile consists of bile salt, bilirubin, cholesterol, electrolytes, and water. This bile juice is stored in the gall bladder until the time body needs it to digest fats. Bilirubin is created by breaking down hemoglobin. The iron is released from hemoglobin either in the liver or bone marrow which in turn is used to create new blood cells.
Liver Helps Fight Infection:
Our liver plays a vital role in fighting infections, specifically infections arising in the bowel. It contains cells called macrophages, which is a part of the body's defence mechanism. The macrophages cells in the liver destroy all the bacteria which come in its contact.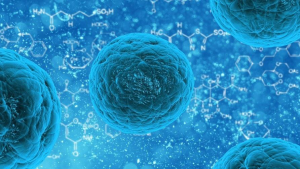 Liver Enables Blood clots:
Vitamin K is responsible for the clotting of the blood by creating certain coagulants that enable to clot of the blood. For proper absorption of vitamin K, bile juice is essential which is produced in the liver. If enough bile is not produced by the liver then it becomes difficult for the blood to clot, which can be a risk.
And That's Not All:
You should thank your liver next time you take some medication. Say, when you take a pain reliever for a headache, the liver takes the active ingredient and breaks it down so your body can use it to make your headache go away! The liver also plays a key role in regulating cholesterol levels in the body. Not only does it synthesize cholesterol for export to other cells, but it also removes cholesterol from the body by converting it to bile salts and excreting it into the bile.
Now that you know how much your liver does for you, you're probably wondering what you can do for it. Marinating a healthy lifestyle is the best way to care for your liver. The liver can be damaged if a person is obese or consumes too much alcohol. So be active, eat a healthy diet, and your liver will keep on working hard to keep you healthy.
Was this blog helpful for you?
Was this blog helpful for you?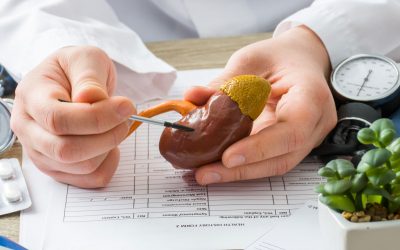 Transplantation is a treatment, not a cure. A kidney is an organ that filters waste from the blood and other fluids, and thereby removes it from the body in the form of urine....
read more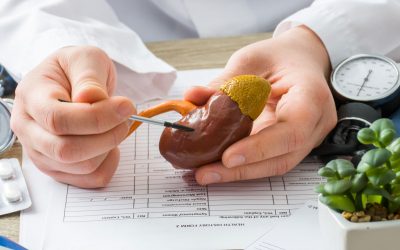 Transplantation is a treatment, not a cure. A kidney is an organ that filters waste from the blood and other fluids, and thereby removes it from the body in the form of urine....
read more
"I was diagnosed with Liver Cirrhosis in March 2016 in Sangali City. I was absolutely shocked, as I never expected this to happen to that and me to this soon. We met Dr. Bipin B Vibhute and he answered all our queries and questions with absolute patience that we understood I need a transplant."
Angad Sadgar,(Transplant Year: 2019)
"A broken marriage followed by self-pity made me a drunker. Excessive consumption of alcohol was the reason due to which my liver got damaged. The damage was so severe that a liver transplant was the only option if I wanted to live. I have been extremely fortunate to get three chances in life. I have been…"
Pranav Kanani,(Transplant Year: 2019)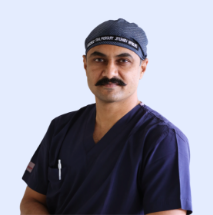 Dr. Bipin Vibhute
Liver & Multiorgan Transplant Surgeon