Blog Category : Liver Transplant
7 Myths about Liver Transplantation Debunked
It does not matter whether you have read our detailed guide about liver transplant yet. Because, we are about to dispel all the doubts and misinformation about liver transplants from your mind.
Why we are writing this blog is because we know how a prospective liver transplant patient may feel when he or she realizes that such an intense surgery could be in their future very soon. As a result, the potential patient could feel afraid enough to create many myths in their heads.
Clearing such misconceptions in such situations is a necessity. So, sit tight and read on as we invalidate every myth about liver transplant surgeries which you have conjured in your mind until this moment.
MYTH-A living donor's liver is better than that of a deceased donor's.
Untrue. Whether the liver is sourced from a living donor (possibly a family member) or a deceased donor, the process to retrieve & transplantation the liver in each case is the same. Hence, the risk of liver transplant surgery in both cases is also the same.
Therefore, don't be suspicious of the "quality" of the liver you will receive from a donor. After all, one should feel grateful for a donor who is willing to donate, after all.
2.MYTH: Liver transplant is a complete cure.
Unfortunately not. While liver transplant surgery will reduce the effects of your specific liver disease, it will not eradicate it. This is why doctors discuss life after liver transplant in great detail. They also lay down precautions after liver transplant. All this is done so that patients can take better care of themselves and so that their body does not reject the new liver. They are advised to take immunosuppresants for this very reason.
MYTH: Rich people are put before poor people during the liver donation process.
There is no legitimate data which can corroborate this myth. Other more fitting factors such as the type of disease, the patient's MELD score and their current health status will determine how soon they can match with and receive from a liver transplant donor.
MYTH: Surgeons conduct liver transplants despite knowing there is a chance of failure.
Incorrect. A hepatologist is a highly educated and incredibly experienced medical professional who will discuss the pros and cons of a liver transplant surgery with you BEFORE you undergo it. A doctor with so much knowledge and intellect will never operate on you for financial gains.
Even your general health care physician will suggest a liver transplant surgery only when they see that it is necessary and worth saving your life.
MYTH: Liver donors face religious bias.
Absolutely not. When they register to be a liver transplant donor, their religion will not come in the way of them saving lives.
They have signed up for a noble cause and no doctor or nurse will obstruct them from doing so.
Therefore, if you or a family member is thinking of becoming a liver transplant donor, you or they should register by all means.
MYTH: Patients may be transplanted with an unhealthy liver.
Utterly incorrect. Every donated liver will be screened before it is transplanted. There is no reason for you to feel paranoid about such aspects of the surgery. That being said, you should also know that only healthy organs are used for organ transplant surgeries.
MYTH: A donor should be completely compatible with their recipient.
Well, yes and no. While medical and mental compatibility between the donor and receiver is appreciated and preferred, sometimes, it is not possible.
When this happens and when the donor still wants to help a near and dear one, they can donate through a paired exchange program. This is the program in which another pair of donor and recipient who do not match with each other are matched with you and your recipient. The donors can exchange their recipients for the other pair's.
These were all the myths about a liver transplant that one should not worry about.
Chant "Everything will be fine." And it shall be. Your liver transplant surgery will go well and you will feel healthier than you do now.
Was this blog helpful for you?
Was this blog helpful for you?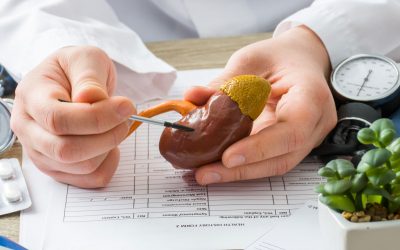 Transplantation is a treatment, not a cure. A kidney is an organ that filters waste from the blood and other fluids, and thereby removes it from the body in the form of urine....
read more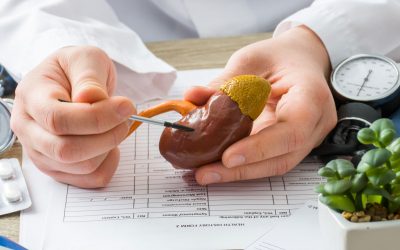 Transplantation is a treatment, not a cure. A kidney is an organ that filters waste from the blood and other fluids, and thereby removes it from the body in the form of urine....
read more
"I was diagnosed with Liver Cirrhosis in March 2016 in Sangali City. I was absolutely shocked, as I never expected this to happen to that and me to this soon. We met Dr. Bipin B Vibhute and he answered all our queries and questions with absolute patience that we understood I need a transplant."
Angad Sadgar,(Transplant Year: 2019)
"A broken marriage followed by self-pity made me a drunker. Excessive consumption of alcohol was the reason due to which my liver got damaged. The damage was so severe that a liver transplant was the only option if I wanted to live. I have been extremely fortunate to get three chances in life. I have been…"
Pranav Kanani,(Transplant Year: 2019)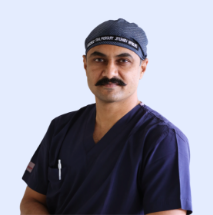 Dr. Bipin Vibhute
Liver & Multiorgan Transplant Surgeon