What should I eat if I have Nash?
NASH is a liver condition in which excess liver fat leads to inflammation. This will result in the development of liver scarring that will further lead to cirrhosis and liver failure. Doctors advise slow weight loss and physical exercises for reducing the hazards of liver cirrhosis.
You might develop fatty livers if you
are obese or put on to weight in the past few years.
Have high levels of blood cholesterols.
Are patients of diabetes
Are detected with insulin resistance.
If you are a patient of NAFLD/ NASH, you are prone to risks from cardiovascular disease and diabetes. However, in that case, it is essential for you
To avoid drinking alcohol and smoking
Check your weights frequently
Adapting a balanced and healthy diet
Treating high blood pressure and cholesterol levels
Maintaining a healthy Diet in NASH
It is advisable to adapt to healthy eating if you are patient of NASH. It will help you in maintaining liver health and appropriate weight. However, weight loss should be gradual, rapidly losing weight can be harmful to your health.
You should not adapt to crash diets or fast for longer periods. You should eat regularly at small intervals that will also help in controlling your appetite. This will also reduce food cravings while also help in planning healthy meals. You should aim at including 3 meals per day.
1. Include a Mediterranean diet – Adopting a Mediterranean diet will help you in consuming nutrient-rich food that will further speed up liver recovery from NASH. You can include low-fat dairy products, lean protein like eggs or fish, whole grain products like oats, bread, legumes, seeds, and nuts. You can experiment with dishes including whole-grain ingredients like quinoas, barley, farro, whole grains pasta, etc.
Eating at least 3 servings of green vegetables will helpful for improving NASH. You should try intaking seasonal veggies that will add flavors and nourishment to your diet.
2. Avoid Intake of Sugar- You should avoid sweetened products like soft drinks, sports drinks, and other beverages. Additions of sugar in your diet can increase Kilojoules. For reducing the sugar intake, you can eat fruits, reduce sugar content in tea/coffee. You can also alternate sugar-free spreads as a substitute for jams and swap fruit juice with raw fruits. Substituting with low-fat milk and cheese will also help in satisfying your cravings.
3. Reduce intake of Fats- All fats are not bad for your health. In this regard, unsaturated fats are good for health while saturated fats are harmful. You can include the consumption of monounsaturated fats like virgin olive oils, olives, almonds, and avocados in your dishes. Avocadoes are rich in chemicals that help in slowing the progression of liver damage. They are fibrous thus helping in controlling your weight.
You can add moderate amounts of polyunsaturated fats such as canola oil, soybean, and its products. You can prepare your dishes with sunflower and olive oils. Sunflower oils are a rich source of vitamin E and contain antioxidants that prevent liver damage. Also, olive oils help in reducing the harmful liver enzymes thus improving NASH conditions.
You can gradually increase intake seeds like chia, oily seafood like salmons, sardines, soy milk, and nuts. Fatty fishes are rich in omega 3 fatty acids that reduce inflames in the liver. While it also helps in improving accumulated liver fats. Fatty acids can also be obtained from nuts like Walnuts. Research conveys that individuals consuming walnuts improved their liver function tests.
You should always avoid saturated fats like coconuts, full-fat dairy products, fried foods, deli meats, and butter/ghee. You can consume dairy products that are rich whey protein. As they prevent liver damage progression.
You should intake reduced amounts of biscuits and cakes while also avoid eating stewed fruits and desserts. You can alternate Greek yogurt instead of yogurt with high sugar.
Maintain a healthy weight- If you have NASH, a weight loss of 5- 10% can improve your current liver conditions. Thus, appropriate weights can improve liver functions, reduce fatty livers while also improve blood sugars. Also, increasing physical activities can reduce several risks related to heart and livers.
You should participate in moderately intense exercise, thus dedicating 150 minutes per week in physical activities. You can join the dance and walking group for being physically active. Avoid sitting for a longer period while also indulge in incidental exercise.
Increased consumption of green veggies like spinach, Brussels sprouts, kale helps in reducing weights. You can try out different recipes with tofu. This type of soy protein reduces fat build up as it is high in protein and low in fats.
Your body will require sufficient energy after indulging in intense exercises. You can consume carbs from oatmeal for maintaining body energy. Oatmeal is also rich fibers that fill your stomach while also maintain body weight.
Green tea is one of the best ingredients for absorbing liver fats. It helps in lowering cholesterol while aiding sound sleep.
Increase consumption of glutathione production
Glutathione is a major component of liver detoxification and possesses anti-inflammatory properties. If you have developed NASH, consumption of sulfur sources like eggs, cabbage, and broccoli will be helpful. Broccoli helps prevent fat build-up in and around livers.
Foods and drinks to avoid
Alcohol is one of the major causes of fatty livers thus you avoid intake alcoholic beverages. You should avoid high sugar-containing candies and locally made chocolates. They contain hydrogenated oils which will harm your liver. You can choose to intake dark chocolates made of 70% cocoa.
Foods that are prepared with refining flours like pizza, pasta, cakes. Prolonged consumption of such items can increase your weight while impacting your liver. White flour can increase blood sugar as it lacks appropriate fiber content.
Avoid Fried take ways that include potato and tortilla chips, pretzels, etc. Also, you ignore too salt intake as high sodium can absorb excess water in your body. You should restrict sodium intake to 1500 milligrams each day.
Only a controlled diet and physical exercise can improve the liver health of a NASH patient. The researchers are still studying on producing medications for liver disease, but until then self-control is the best treatment.
Was this answer helpful for you?
Was this answer helpful for you?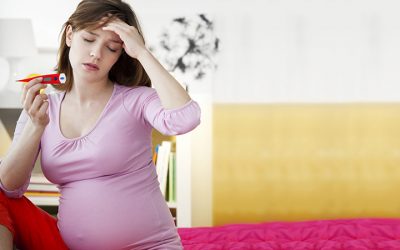 Jaundice is a condition that occurs in people as a symptom of other issues and is visible via a yellowing in their body. To be specific, this yellow discoloration happens in the...
read more
"I was diagnosed with Liver Cirrhosis in March 2016 in Sangali City. I was absolutely shocked, as I never expected this to happen to that and me to this soon. We met Dr. Bipin B Vibhute and he answered all our queries and questions with absolute patience that we understood I need a transplant."
Angad Sadgar,(Transplant Year: 2019)
"A broken marriage followed by self-pity made me a drunker. Excessive consumption of alcohol was the reason due to which my liver got damaged. The damage was so severe that a liver transplant was the only option if I wanted to live. I have been extremely fortunate to get three chances in life. I have been…"
Pranav Kanani,(Transplant Year: 2019)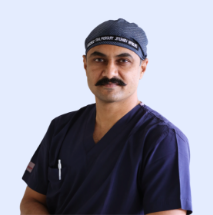 Dr. Bipin Vibhute
Liver & Multiorgan Transplant Surgeon