Liver Transplant
By
Dr.Bipin Vibhute
Dr. Bipin Vibhute
Program Director of the Center For Organ Transplants, Sahyadri Hospitals (Pune, Nashik & Karad)
Dr. Bipin Vibhute is a well known Liver Transplant Surgeon in Dhule. He is the first to start free liver Transplant in India for pediatric patients for age up to 12 yrs and EMI facility for liver transplant patients. He has done the highest simultaneous kidney-pancreas in Maharashtra. Currently, he is expanding his transplant program all over Maharashtra.
What is a liver transplant?
A liver transplant is an operation in which the patient's diseased liver is replaced with either a completely or partially healthy liver from a donor. Unfortunately, an inadequately-functioning liver cannot be replaced by a machine that can mimic the liver's functions.
Therefore, a liver transplant is the only option and it should be undertaken when you have any liver disease like liver cancer, liver failure or liver cirrhosis. Liver Transplant is the best treatment option for end-stage liver diseases that cannot be treated with any other ways.
Liver Transplant Guide
Skim through this blog guide that covers every important aspect of Liver Transplant in Ahmednagar.
1. Symptoms

If you are not a potential patient and if there is someone in your family or social circle who is exhibiting the following symptoms, then they are in dire and immediate need of a liver transplant:
i. Jaundice (yellowing of the eyes)
ii. Ascites (fluid in the abdomen)
iii. Encephalopathy (confusion or even coma)
iv. Bleeding in the upper and lower gastrointestinal tract varices (large veins that form in the food pipe in patients with cirrhosis)
v. Severe fatigue
vi. Frequent bruising
vii. Loss of muscle mass
viii. A diminished sex drive
2. Who is eligible to donate a liver?
 
Stringent rules created by the government and the transplant centers will apply to your loved one, friend, or acquaintance if they want to apply to be a liver donor.
There is a protocol involved with being a donor. You should have the desire to do it and you should also have enough courage to sign a consent form related to it.
Some other requirements to be an eligible blood donor are:
1. The donor and the recipient should have a matching blood type. Chances of a blood relative having the same blood group as the liver recipient are quite high.
2. The age range of a donor can vary. Children and teenagers are advised against becoming donors. However, if we ballpark it, anyone from the age of 18-30 may donate.
3. It is considered ideal if the donor and the liver recipient have the same height and weight.
4. The liver donor should be mentally healthy and have a reliable social, financial, and emotional system set up for after the surgery.
5. A donor should be in excellent physical shape. For that to be confirmed, he/she will have to go through a general physical exam. Or, if they are over 50, blood tests, urine tests, mammograms, colonoscopy, X-rays, and heart tests will also need to be conducted.
6. A perfect donor cannot be pregnant, obese or a smoker. He/she should also not have any underlying diseases such as:
i. Diabetes (or a strong family history of the disease)
ii. Heart, kidney, or lung disease
iii. Gastrointestinal disease, autoimmune disorders, neurologic disease, and certain blood disorders
iv. HIV/AIDS
v. Cancer or a history of it
vi. High blood pressure that's not under control
vii. Current or long-term infections, including hepatitis C
viii. Drug addiction
The Matching Process for the Liver Transplant
When you require a liver transplant, you will be thoroughly evaluated by your chosen liver transplant surgeon and his/her team. After becoming eligible, you will be put on a waiting list with other people who have the same physical conundrum as you.
Your position on this list will be determined by a Model of End-Stage Liver Disease (MELD) score. This score monitors factors such as your level of creatinine (how well your kidneys are working) and your international normalized ratio (how well your liver is making blood-clotting proteins). The scores can range from 6-40 and help estimate the risk of death within the next 90 days if the patient is to live on without a transplant.
As one's liver health worsens, their MELD score is updated. Those whose scores are higher tend to be sicker and are placed highest on the list.
A person who has been on the list for a longer period of time has more chances of receiving a liver transplant. However, a person with a rare blood type may take time to find a suitable donor.
As previously discussed, those with acute liver failure are in imminent danger and are therefore given more preference than those with other liver diseases.
We realize and understand that the process to find the ideal liver transplant donor can be a long and drawn-out one. However, in such cases, one must envision the light at the end of the tunnel, no matter how much darkness they have to endure to get there.
3. How is a liver transplant performed?

The surgical procedure involves removing the failed liver and replacing it with a healthy liver or a part of the healthy liver from a donor.
Keep in mind that a living-donor liver transplant is only possible because the human liver tends to regenerate and return to its original size in some time.
4. Types of liver transplant

There are 4 different types of liver transplant:
1. ORTHOTOPIC TRANSPLANT:
This refers to the transplant of a liver from a recently deceased donor. This is the most common liver transplant in which the entire liver is taken from the deceased donor who had already agreed to donate their organs before their demise. It is also made sure that the deceased donor did not have any illnesses or cancer of any kind.
2. LIVING DONOR TRANSPLANT:
This refers to the transplant of a liver from a person who is alive and healthy. As one would expect, the donor has the operation first in which the right side or the left side (lobe) of the liver is removed. A right lobe transplant is recommended for adults because that lobe is bigger and a left lobe transplant is recommended for children as that lobe is smaller. When the recipient is operated on, the diseased liver is removed and the new liver is introduced into the body by making connections with the blood vessels and the bile ducts.
3. SPLIT TYPE OF LIVER TRANSPLANT:
This refers to the transplant of a liver from a deceased person to two recipients. This will only be possible if the recipients are an adult and a child. That way, the donated liver can be split so that the right lobe can be transplanted to the adult and the left lobe can be transplanted to the child.
4. AUXILIARY LIVER TRANSPLANT:
In this type of liver transplant, the recipient's liver is not completely removed. This is done in hopes of spontaneous recovery or if there is a future gene therapy available in case of hereditary or metabolic liver diseases (except primary oxalosis, Wilson's disease, or tyrosinemia in which there is a risk of cancer in the residual liver).
5. Some pre-liver transplant guidelines
1. Take your prescribed medicines on time.
2. Make efforts to stay healthy and active.
3. Exercise daily.
4. Never miss scheduled appointments with your transplant surgeon or their team.
5. Spend quality time with your friends and family.
6. Keep a hospital bag ready (just in case)
7. Keep updating your liver transplant team of any changes to your health, no matter how big or small.
6. Liver transplant cost
Now that you know the definition of the liver transplant procedure and why it is caused, you should also be privy to information such as how much the transplant costs.
Liver transplant cost in India ranges from 12-15 Lakhs. Additionally recipient and donor workup for fitness and matching of the liver requires 80 to 90 thousand one time.
We realize that the liver transplant cost may sound intimidating but think of it this way: after this procedure, there are high chances that new life will be breathed into you and you will feel healthy again.
If you need a liver transplant, this means that your body is already in turmoil and your liver is in such bad shape that it needs medical attention right away.
Practice rationality when your brain starts to conjure reasons as to why you should NOT get a liver transplant done. We value your life and so should you.
7. Care after the liver transplant procedure
After the strenuous 8-12 hour-long liver transplant operation, you will be kept in the hospital for three more weeks so that the doctor can monitor your progress.
It may take somewhere from six months or one year for you to feel healthy and be able to stand on your own feet. Make sure that before getting discharged, you converse with your liver transplant surgeon about your mental and physical health in detail.
An organ transplant of this stature may affect you mentally. Therefore, seek the support of your family members and friends to feel safer and more secure.
8. Risks of liver transplant
There is no reason to ring alarm bells. Just as with any other surgery, there are risks involved with liver transplant surgery as well. Therefore, complications such as excessive bleeding, blood clotting, infection, and rejection of the new liver are feared but not guaranteed.
Don't let the risks outweigh your decision to undergo a liver transplant procedure as all these risks can be eliminated by treatment.
9. How to choose a transplant centre?
 
Your general health physician will recommend and refer to a transplant center to you if they think that you are eligible for a liver transplant. You are, of course, allowed to choose a transplant center of your choice or one that aligns with your insurance company's policies.
Embark on the journey to know as much as you can about the transplant center. Or, have someone do it for you.
Factors such as the number and types of transplants had done at the transplant center annually, the liver transplant survival rates, costs before, during and after the procedure, extra perks such as support groups or travel arrangements and whether the transplant center is on the same page as today's medical technology and techniques ought to be considered.
10. What to expect ?
 
Before the procedure
Many medical tests will be conducted which will allow doctors to assess the severity of your illness, the urgency of a transplant, and where you should be placed on the transplant waiting list. Before finding a donor, your doctor will try to make you feel as healthy and comfortable as possible.
During the procedure
If a liver from a deceased donor becomes available, you will be notified and asked to come to the hospital. After arrival, you will undergo a taste which will confirm that you are healthy enough to go ahead with the surgery.
You will be given general anesthesia during the surgery as a long incision across your abdomen will be made to access your liver. After this, your liver will be replaced with the donor's liver. Then, the surgeon will connect your blood vessels and bile ducts to your new liver. The last step of the surgery will involve the surgeon closing the incision by a series of staples and stitches.
If you are receiving a liver from a living donor, your surgery will be scheduled in advance but follow the same surgical procedure, more or less.
After the procedure
You will be taken to the Intensive Care Unit (ICU) so that you will have plenty of time to recover. Expect to stay there for at least 5-10 days. During this time, the doctors and nurses will keenly observe your new liver in case of any complications or infections.
Frequent check-ups will also be maintained by your liver transplant team. You may need to take a few blood tests once in a while. You will also be taking medication and immunosuppressants for the remainder of your life. The latter will disallow your immune system to attack your new liver.
Expect to go back to normal life soon after the surgery. But, remember that your recovery time will correlate with how sick you were before the liver transplant.
11. Liver transplant survival rate
To raise your optimism levels, we would like to divulge the fact that a liver transplant survival rate is as high as 91%. Factors such as whether you are receiving a liver from a deceased donor or a living donor also contribute to the survival rate.
Your doctor will evaluate your body's reaction to the liver transplant months after the operation. To truly comprehend how your body is adjusting, you may need to take regular blood tests or anti-rejection medication for the rest of your life.
12. Diet & nutrition after liver transplant

A diet that is low on cholesterol, salt, fat, and sugar will be recommended by your nutrition specialist (dietician). It is exceedingly important that you maintain a balanced diet after your liver transplant is done. This is to ensure that you and your liver recover nicely. Some important dietary tips to follow are:
● Avoid alcoholic drinks or adding alcohol to your food.
● Switch to eating tons of fruits and vegetables (ideally five servings a day). Abstain from eating grapefruit as it can harm a group of immunosuppressant medications.
● Slurp on lentil soup as it is high in dietary fiber.
● Poultry, lean meats, and fish are highly recommended.
● Drink plenty of water and other fluids throughout the day. Drinking low-fat or dairy-free products will also be suggested so that optimal calcium and phosphorous levels can be maintained.
● Make sure to only consume food that has been freshly prepared. Do not consume processed foods.
13. Exercise tips for transplant patients
To regulate your mental and physical health, make an honest effort to exercise and move around every day after the liver transplant surgery. Low impact physical activities such as walking, swimming, and bicycling can be adopted into your lifestyle. However, make sure that you check in with your liver transplant surgeon and their team first before you undertakes any type of exercise.
As time goes on, you can incorporate more physical activities in your daily life. Don't strain yourself. Just push yourself to move a little more each day!
Transplant Team
A liver transplant is an operation that involves the replacement of a patient's diseased liver with either a whole or partial healthy liver from a donor.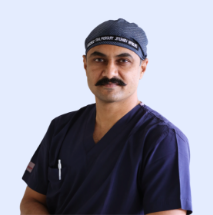 Dr. Bipin Vibhute
Liver & Multiorgan Transplant Surgeon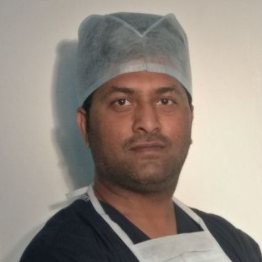 Dr. Aniruddha Bhosale
Consultant Liver & GI surgery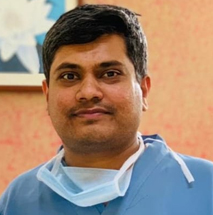 Dr. Apurv Deshpande
Liver and Multi Organ Transplant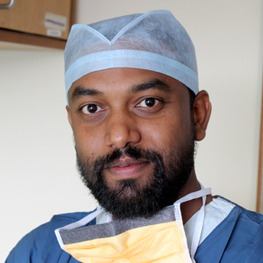 Dr. Abhijit Mane
Asst Consultant Liver & Multiorgan Transplant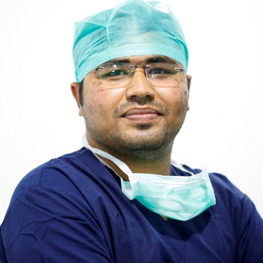 Dr. Manoj Raut
Consultant Liver Transplantation Anaesthesia & Critical Care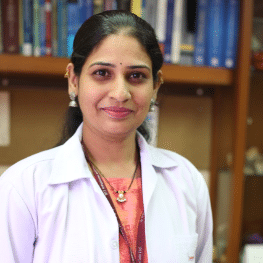 M/S. Malvika Karkare
Sr. Transplant Dietition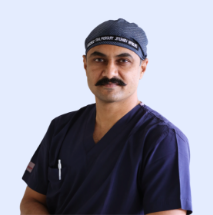 Dr. Bipin Vibhute
Liver & Multiorgan Transplant Surgeon
A liver transplant is an operation that replaces a patient's diseased liver with a whole or partial healthy operation that replaces.
Dr Bipin Sir has charismatic personality and humble in nature. He knows how to diagnose the things. Most of time patients become happy and feel healthy with Dr Bipin sir's smile and the way he treats them.😊 All the best sir and please keep the good things continue and please take care of you.
Recently my Father got operated from Dr Vibhuti sir. When I meet him first time he assured me about surgery and outcome. I took decision and went for surgery. My Father received best care and he recovered more fast then promised I recommend Vibute sir for all type Liver surgery for good results.
Why we should Donate Organs?
By Dr.Bipin Vibhute
The biggest donation in this world is Organ Donation, by which we can save multiple lives. To save someone's life is the biggest thing in this world. Being a donor is like having superpowers. By donating organs you give hope or a chance of living to a person who has left all the hopes of surviving.
Even if a person dies, his organs are not dead. The organs of a dead person will be of no use after the body is burnt or buried. But these organs can save up to eight lives if we donate them. We all understand the importance of Organ Donation, but how many of us support and wish to donate our organs.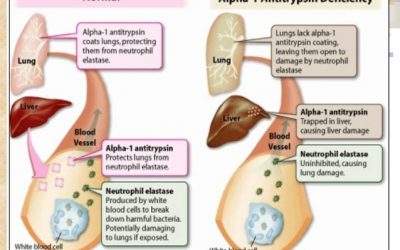 Out of the various organs in a human body, the liver performs some of the most important functions. This includes processing the good nutrients and passing it to the...
read more
Drugs can harm the liver in a variety of ways. Some medications harm the liver directly, while the liver converts others into compounds that directly or indirectly...
read more
The bottle gourd has long been considered one of the healthiest vegetables. This multipurpose vegetable is high in water (approximately 92%) and minerals, which help to...
read more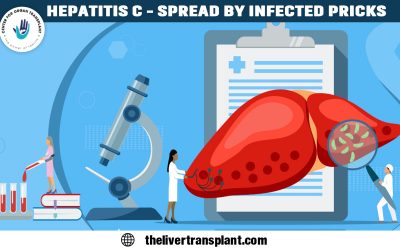 Hepatitis C is a virus that causes inflammation in the liver. Hepatitis C is still present, yet the patient is ignorant of it. It is only decades later that it is...
read more